Det är dags för Kult Of The Skull God att släppa sin debutplatta.
Vi får The great Magini och det rockar riktigt skönt runt det här italienska bandet.
4/5
Artist:
KULT OF THE SKULL GOD
Albumtitel:
THE GREAT MAGINI
År:
2020
Genre:
ROCK, HÅRDROCK
Skivbolag:
LABEL ROCKSHOTS RECORDS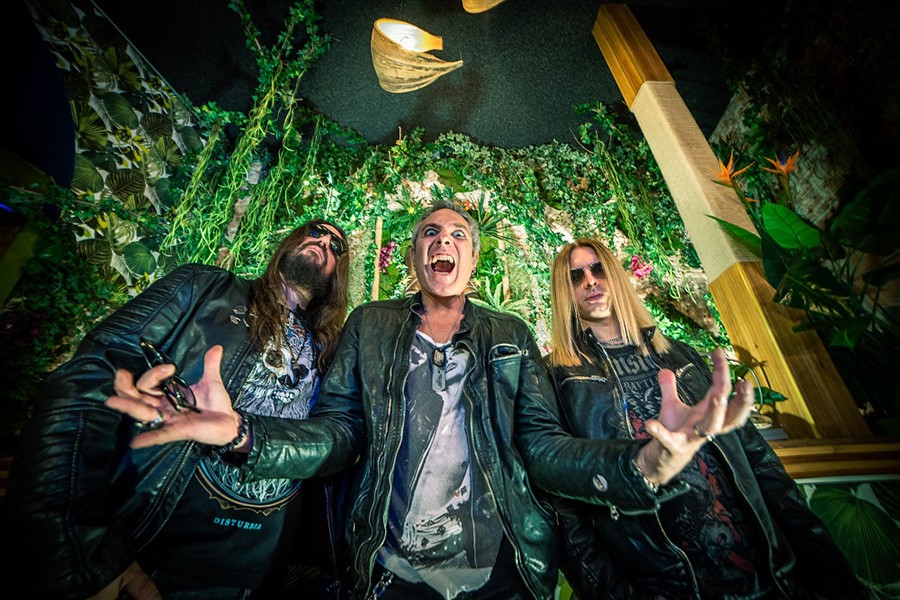 Kult Of The Skull God är ett hårdrocksband som vill hålla sig borta från elektroniska inslag. De hade tillräckligt av den varan med sitt förra band Army Of Universe.
Nu vill sångaren Lord Kalidon och gitarristen Davide Tavecchia göra ren rock 'n' roll. De gör det tillsammans med trummisen Joey Amato och basisten Jeff.
Och det låter bra! Det låter jäkligt bra när Kult Of The Skull God gör klassisk hårdrock som samtidigt känns modern.
Det låter lite som en blandning av The Cult och Gun …
Black magick
Liar
One more try
The oath
Lost and lonely ones
Lions and sheep
The great Magini
Judas is my priest
Dead heroes
Bully
Vultures
Det är ganska tungt, stundtals blir det både mörkt och punkigt och varje gång blir det lagom catchigt. Man vill liksom inte sluta lyssna när Kult Of The Skull God fyrar av den ena låten efter den andra – och varje gång blir det en sjuhelsikes skön rytm.
Topp tre? Black magick, Lost and lonely ones och Liar.