Love will stay alive blir singel nummer fyra från superprojektet Gathering Of Kings.
Det är en lysande melodiös hårdrockslåt – och med den singeln så närmar de sig också albumsläpp.
Nedräkningen har börjat!
I slutet av januari kommer Gathering Of Kings debutplatta First mission att skickas ut till fansen. Inför det släppet har vi nu fått fyra låtar:
Out of my life
Forever and a day
Saviour
Love will stay alive
Det här svenska melodiösa-/AOR-projektet – som kommer att finnas med på Sweden Rock Festival i sommar – är något alldeles extra.
Fast det är väl väntat med tanke på att det är en jäkla massa vassa musiker som gör gemensam sak och sätter fart på låtarna som Victor Olsson har skrivit.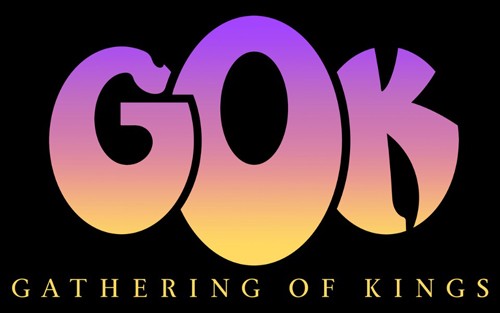 Med den senaste singeln tar Gathering Of Kings ytterligare något kliv uppåt … det är en melodiös rockpärla och det bästa de har gett oss hittills! Då har ändå allting varit bra så här långt. Varenda singel har varit en ögonbrynshöjare.
Det är lika sköna gitarriff som synthslingor. Lägg till en lika grym rytmsektion som sångare så har du en given hit för alla som älskar melodiös rockmusik.
Love will stay alive är ingenting annat än en klasslåt och den som gillar band som W.E.T, Eclipse, Treat och Nordic Union lär gilla det här skarpt.
På den här låten är det Rick Altzi (sång), Victor Olsson (gitarr), Apollo Papathanasio (gitarr), Nalle Påhlsson (bas), Efraim Larsson (trummor) och Erik Wiss (keyboards) som medverkar.
Så här ser låtlistan för First mission ut:
The gathering
Forever and a day
Love will stay AAlive
Endless paradise
Saviour
Passing rain
Out of my life
Lonely road
Angels
Long way from home
The runaway
Battle cry
Värt att nämna här är att The runaway är en låt som Maurice Gibb och Robin Gibb skrev till Carola och som hon hade en hit med 1986. Det var väl inte en cover som man såg skulle komma …
Följande artister medverkar på albumet:
Rick Altzi (Masterplan, Herman Frank, At Vance).
Björn Strid Vocals (Soilwork, The Night Flight Orchestra).
Apollo Papathanasio (Spiritual Beggars, Firewind).
Tobias Jansson (Saffire).
Jens Westin (Corroded).
Alexander Frisborg (Helldog).
Victor Olsson (Saffire).
Stefan Helleblad (Within Temptation, Jono).
Martin Sweet (Crashdiet, Sister).
Erik Mårtensson (Eclipse, W.E.T, Nordic Union, Ammunition).
Nalle Påhlsson (Therion, Treat).
Richard Larsson (The Night Flight Orchestra).
Chris Laney (Pretty Maids).
Erik Wiss (Cap Outrun).
Jonas Källsbäck (The Night Flight Orchestra, Mean Streak).
Efraim Larsson (Streamline, Diamond Dawn).
Robban Bäck (Mustasch, Eclipse, Sabaton, W.E.T).
Henrik Sethsson (Casanovas).
Albumet är producerat, mixat och mastrat av Thomas Plec Johansson (Soilwork, The Night Flight Orchestra, Nocturnal Rites, Dynazty) på The Panic Room i Skövde.