Gathering Of Kings är framme vid sin tredje fullängdare.
Succén lär fortsätta – för det här gänget bjuder återigen på en sylvass melodisk hårdrocksplatta.
4/5
Artist:
GATHERING OF KINGS
Albumtitel:
ENIGMATIC
År:
2022
Genre:
HÅRDROCK, AOR
Skivbolag:
RN RECORDS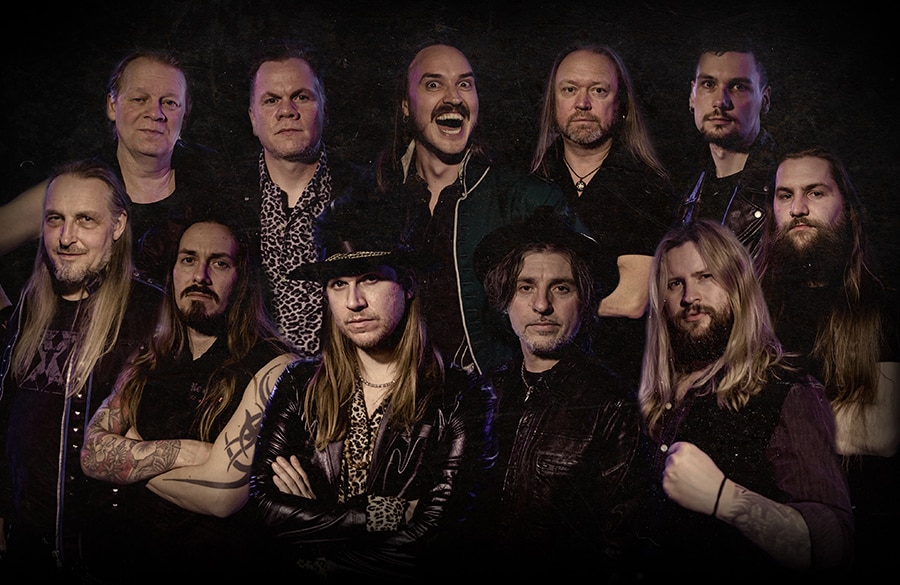 Det var under 2017 som vi först fick höra Gathering Of Kings. Då handlade det om debutsingeln Forever and a day och Gathering Of Kings var ett projekt där Ron Dahlgren och Nina Dahlgren ville ha med toppmusiker från den svenska hårdrocksscenen. De ville göra sitt eget Phenomena eller Avantasia.
Det blev succé, men efter debutalbumet First mission (2019) valde de en annan väg. Gathering Of Kings var inte längre ett projekt, de var ett band och de släppte sedan Discovery (2020) och nu är det alltså dags för hårdrocksbandet att släppa album nummer tre: Enigmatic.
Galacticus
Vagabond rise
Here be dragons
Firefly
How the mighty have fallen
A rainbow and a star
The prophecy
Feed you my love
Clone trooper
Long kiss goodnight
New life
Lionheart
Fool's cabaret (Cd bonus track)
Den som gillade de två första plattorna med Gathering Of Kings – med Jonny Lindkvist, Rick Altzi, Apollo Papathanasio, Tobias Jansson, Alexander Frisborg, Victor Olsson, Magnus Mild, Mikael Planefeldt, Jonas Källsbäck, Efraim Larsson och Joel Selsfors – lär även gilla detta. Man känner liksom igen det här gänget, men kanske att det har blivit aningen tyngre denna gång. I alla fall så känns det så stundtals. Det är självklart fortfarande melodisk hårdrock – som skickar ut retrovibbar – som det handlar om.
Och här finns helt klart några godbitar – låtarna är skrivna och producerade Victor Olsson – att lyfta fram där en är Vagabond rise, där Jonny Lindkvist står för sången, som både är tung och bjuder på ett härligt gung. Det är både tungt och ultracatchigt och det blir nästan någon schlagerkänsla.
Den schlagerkänslan – och ännu mer finns kvar på Feed you my love som Gathering Of Kings gör tillsammans med popgruppen One More Time (Nanne Grönvall, Maria Rådsten och Peter Grönvall), men njae … det är helt okej, men det blir lite för mycket om man ska vara lite gnällig.
Då är Here be dragons, där Alexander Frisborg finns bakom mikrofonen, klart vassare. Här tonar Gathering Of Kings schlagerkänslan, vilket är helt rätt, men det blir fortfarande en ultracatchig refräng.
En låt som verkligen sticker ut är How the mighty have fallen. Den låter inte som något som Gathering Of Kings har gjort tidigare – och det är plattans absoluta höjdpunkt. Rick Altzi tar hand om sången när det blir en låt med irländska vibbar.
Även Long kiss goodnight är en låt som snabbt hamnar på repeat – och återigen är det Altzi som står för sången … han har en så jävla skön småhes rock 'n' roll-röst! Det svänger dessutom som tusan.
Det var några av låtarna på Enigmatic, men jag lovar. Det finns fler som du inte får missa …