Velvet Insane har gett oss bra musik sedan de drog i gång.
I slutet av februari släppte de sitt självbetitlade album – och det är ett grymt skönt rock 'n roll-album.
4/5
Artist:
VELVET INSANE
Albumtitel:
VELVET INSANE
År:
2019
Genre:
ROCK
Skivbolag:
METALAPOLIS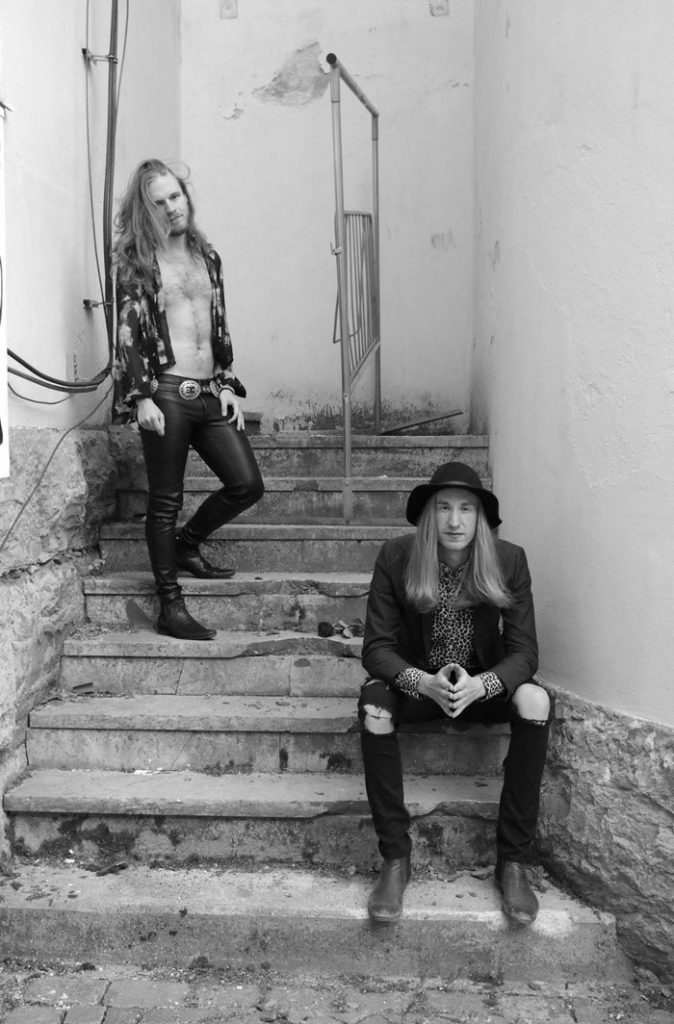 Velvet Insane, som kommer från Östersund och som har varit i gång sedan 2013, bildades när Pure Faith lades ned.
Det var då gitarristen Jesper Lindgren och sångaren Jonas Eriksson började lira tillsammans. In i bandet kom sedan även Tobias Reimbertsson (trummor) och Niklas Henriksson (bas). Det här gänget turnerade sedan bland annat i Japan, England, Spanien och USA.
Men efter några år hoppade Reimbertsson och Henriksson av. Lindgren och Eriksson bestämde sig då att köra vidare på egen hand.
Nu får vi resultatet av vad de två har fått ihop – och det är högoktanig rock 'n' roll som bjuds på plattan.
Break out of EdenHigh on loveHelp m
e
Coffee, jazz and artsMy way of life is youNottingmanLincoln roadInfinityKing of the foolishSix steps away
Det är ett riktigt häftigt album. Velvet Insane fastnar inte i samma spår utan bjuder på lite allt möjligt. Det är rock som lutar åt old school-hållet, det är modern rock, det är hårdrock och det är rock som skickar ut någon gothic känsla.
Det blir dessutom högoktaniga låtar, mellantempolåtar och någon ballad som alla har ett sjukt gott sound. Här finns liksom allt. Och vad de än tar sig till så blir det bra.
Då skickar
Velvet Insane
ut en kalasplatta!
Topp tre? Break out of Eden, High on love och Nottingman.