Tidigare under året var Stephen Crane tillbaka med en reissue på Kicks.
Nu har han och Duane Sciacqua grävt i sina arkiv och satt ihop albumet Big guns.
4/5
Artist:
STEPHEN CRANE & DUANE SCIACQUA
Albumtitel:
BIG GUNS
År:
2021
Genre:
AOR
Skivbolag:
AOR HEAVEN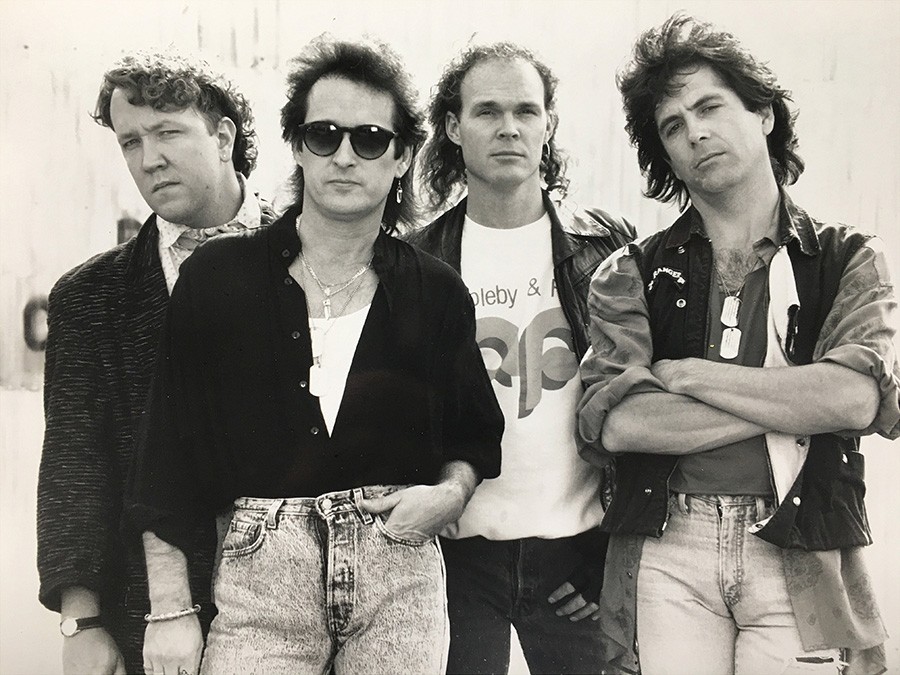 Att få höra de här gamla låtarna är verkligen kul. Det är ju låtar som hör hemma på 1980-talet, men som är lite upputsade.
Med tanke på Kicks-reissuen – ett album som skivbolaget MCA släppte 1984 och sedan inte brydde sig mer men som helt klart var värt mycket mer än så – så hoppas man ju på något lika bra även denna gång – och det är det.
På Kicks finns förutom Stephen Crane även hela Toto-gänget med. På den plattan finns även Duane Sciacqua med och det är han som har grävt fram de här låtarna som utgör Big guns.
Big Guns var faktiskt ett band som bildades 1985, strax efter att Kicks var släppt. Förutom Crane och Scicqua var Johnny Burnett (som tyvärr har gått bort), Paul Daniel och Matt MacKelvie med i bandet.
Crane och Sciacqua skrev låtarna till vad som skulle bli bandets debutalbum och det fanns bolag som var intresserade av att sajna AOR-bandet, men det hände aldrig och Big Guns-bandmedlemmarna gick vidare med sina liv och Big Guns försvann alldeles för tidigt.
Men Georg Siegl på AOR Heaven hade koll på Big Guns och kollade med gitarristen Sciacqua om han hade materialet kvar.
Sciacqua började leta och han hittade grejer så nu får världen tio remastrade och ominspelade låtar som kommer från en svunnen tid.
Gangland
Crazy in love
Bad girls
Waitin' for the night
Love for sale
Touch of magic
Tell me what you want
Combat zone
I won't tell on you
Bad reputation
Med tanke på att var låtarna kommer ifrån så är det väl självklart att det låter som AOR från 1980-talet – och det låter så himla bra! Hur detta inte kunde hitta till skivdiskarna redan på den tiden är en gåta.
Big guns är verkligen en fin platta och den som gillar klassisk AOR har verkligen någonting att se fram emot här.
Topp tre? Crazy in love, Love for sale och Waitin' for the night. I won't tell on you är en ultracatchig låt som också måste nämnas.