13 år.
Då har det blivit 11 EP:s och två coverplattor från Anaugh Conda.
Nu får vi EP:n Fear the weaker.
4/5
Artist:
ANAUGH CONDA
Albumtitel:
FEAR THE WEAKER (EP)
År:
2020
Genre:
ROCK
Skivbolag:
ANAUGH CONDA

Under 2019 släppte Anaugh Conda EP:n Kick them och nu är det alltså dags för det svenska och Östersundsbaserade rockbandet att släppa sin elfte EP-skiva. Det blir fyra låtar:
Vengenace
We won't change
Seven witnesses
Startt a war
Rise ahead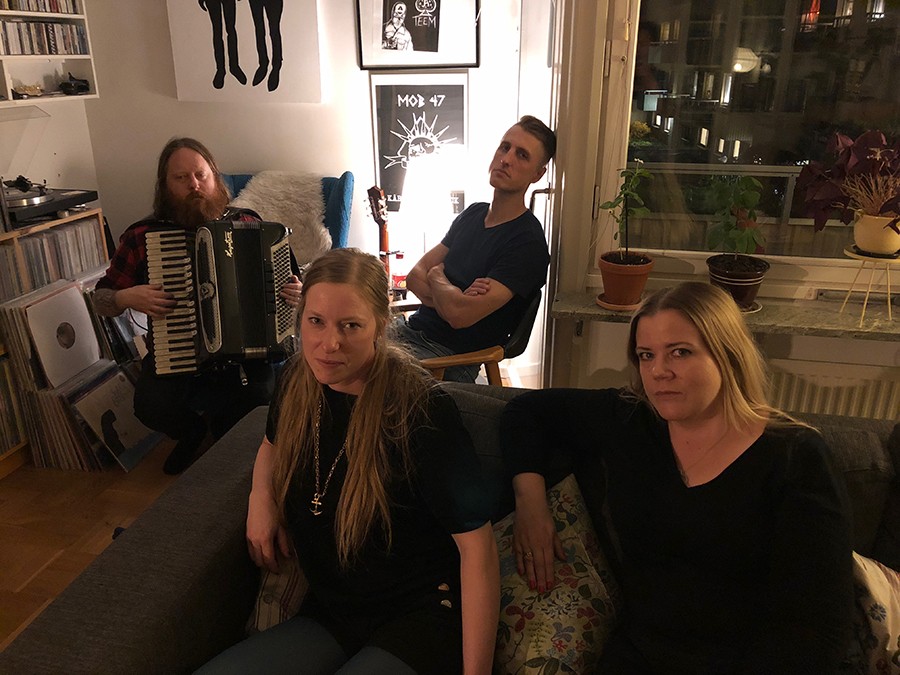 Då blir det återigen rock 'n' roll där det finns plats för såväl garagerock som popmelodier – och det är just den där blandningen som göra att man fastnar för Anaugh Conda.
Texterna behandlar bland annat den ökande polariseringen, psykisk ohälsa samt vuxna män som näthatar barn. Det är en ganska mörk verklighetsbeskrivning, men med en strimma hopp mot slutet.

Anaugh Conda
Anaugh Conda ger oss fem snabba låtar med ett ganska stökigt sound och med mycket gitarrer. Ja, visst känner man igen det här gänget som skickar ut starka låtar hela vägen – och de sparkar i gång allting med Vengeance.
Det är rena giftet till låt. Den biter sig fast och bjuder på ett sjuhelsikes gung. Det gunget sitter kvar även hos We won't change …
Det finns dock en låt som sticker ut lite extra. Ja, det känns nästan som om allting exploderar med Start a war. Så höj volymen på stärkaren innan du drar i gång den … för här kommer det att bjudas på en snabb rocklåt med en skön groove, ett grymt skönt gitarrsound och en refräng som man vill sjunga med i hela tiden.