Under året har Dennis Hollström & The Ponies släppt flera singlar.
För ett par månader sedan var det dags för dem att släppa sitt debutalbum.
Här är Local hero.
4/5
Artist:
DENNIS HOLLSTRÖM & THE PONIES
Album:
LOCAL HERO
År:
2020
Genre:
FOLKROCK, AMERICANA
Skivbolag:
DENNIS HOLLSTRÖM & THE PONIES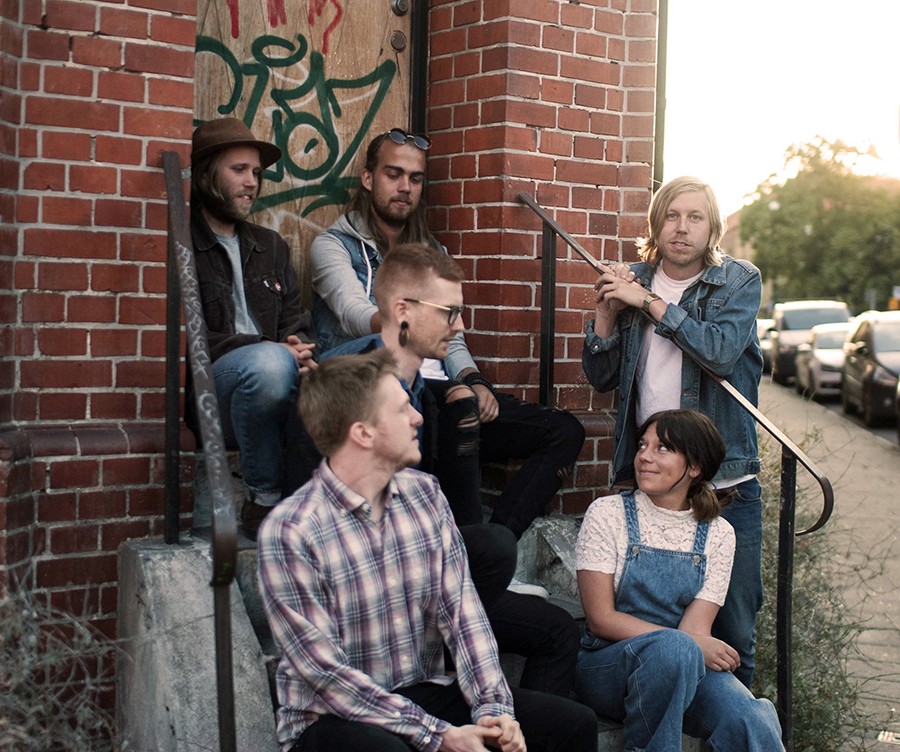 När Dennis Hollström växte upp, tillsammans med sina föräldrar och två bröder, i Ronneby fanns det alltid musik i huset. Dessutom vara pappan en bluesartist så Hollström fick sin första gitarr i tidig ålder.
Han började sedan att skriva sina egna låtar och tillsammans med sina bröder bildade Hollström sedan indiegaragerock-banden The Shy Lads och Wonder Coast.
Nu handlar det dock inte om indierock. Dennis Hollström & The Ponies (Jonas Hollström, Matilda Hjärtstam, Derry Davey, Kasper Hellström och Johannes Renklint), som har sin bas i Malmö, bjuder i stället på något mer avskalat och soft med de här låtarna.
Horsepower
Local hero
Radio
The ballad of Annie and Tommy
Pink skies
Moonshine valley
Shaky knees
Drive
Up on the hill
Imaginary days
Vi får folkrock, heartland rock, americana och akustisk rock – och beskrivningen småstadsromantisk folkrock från Blekinge är klockren.
Vi får det redan på inledningsspåret Horsepower som är melankolisk americana. Sedan kommer en av singlarna och titelspåret – och det är albumets absoluta höjdpunkt när Dennis Hollström & The Ponies hyllar sin sin uppväxt.
Det blir en melankoliskt romantisk känsla över hela albumet. Man får liksom följa med Hollström på en nostalgisk resa vid havet i Ronneby. Det är en resa som dessutom bjuder både på bra och sämre stunder – precis som livet är och det är väldigt lätt att fastna i hans berättande texter (för visst kan man se Hollström framför sig uppe på den där kullen som han nämner i en av låtarna?) Att man sedan dessutom får en låt som har titeln Moonshine valley gör ju inte saken sämre …
Om man summerar allting så är detta en finfin platta och vilken känsla Dennis Hollström & The Ponies har i de här låtarna!
Topp tre? Local hero, Moonshine valley och Up on the hill.