Fem år.
Fyra album.
Black Paisley fortsätter att skicka ut kanonplatta år efter år.
4/5
Artist:
BLACK PAISLEY
Albumtitel:
HUMAN NATURE
År:
2022
Genre:
HÅRDROCK
Skivbolag:
BLACK PAISLEY AB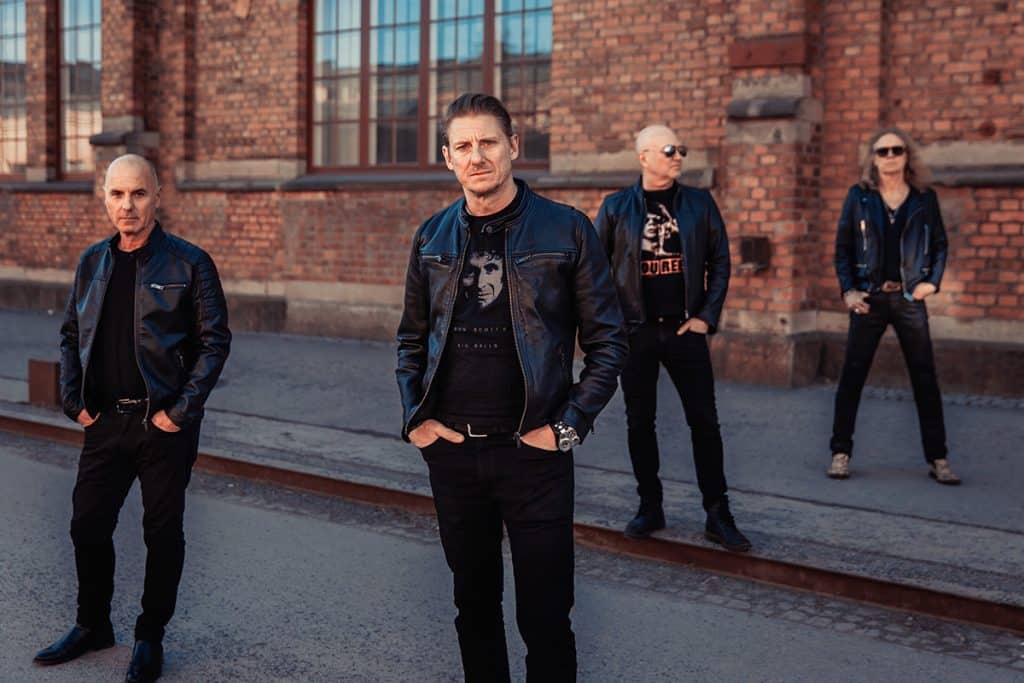 Black Paisley är det svenska melodiösa hårdrocksbandet som dök upp med en suverän debutplatta, Late bloomer, 2017.
Late bloomer (2017)
Perennials (2018)
Rambler (2020)
Human nature (2022)
Sedan dess har det hänt både en del i bandet och med soundet. Om det från början var ganska soft så har de dragit upp både volym och hårdhet sedan dess – fast det är fortfarande Stefan Blomqvist som finns bakom mikrofonen och då är det väl självklart att man känner igen bandet som knappt vet hur man gör en svag låt.
Set me on fire
In the night
Not alone
Promises
Silent asylum
Mojo
Human nature
Don't call me a liar
Hard times
World's turning
Crazy
Set me free
Det här lite hårdare soundet är dock inget nytt. Hörde du albumet Rambler så vet du vand som väntar. Det är melodiös hårdrock, som borde passa den som gillar Whitesnake, Scorpions, Thunder och kanske AC/DC, med catchiga refränger och ett härligt gitarrlirande och det är hur lätt som helst att man börjar gunga med till detta. Dra i gång Crazy så lär du märka det …
Tro nu inte att Black Paisley nöjer sig med någon enstaka topp. Här finns mycket mer – och samtliga är feta och catchiga. Titelspåret Human nature, In the night och Not alone är tre till. En fjärde är Promises som dessutom både är bluesig och lite funkig.
Med Mojo drar Black Paisley ned tempot och när de gör det så faller i alla fall jag pladask. Det låter så jäkla bra! Sicken låt! Även Hard times och World's turning är lite softare … och det är hur skönt som helst. Det är lite mer av det gamla Black Paisley och I like it a lot precis som med det tyngre soundet!
Och de rundar sedan av allting med den tyngre Set me free som bara blir bättre och bättre för varje lyssning. Det är en snygg avslutning på en snygg platta.