Ludwig Hart är tillbaka med uppföljaren till sin debutplatta i eget namn.
Vi får Paloma – och det är en Ludwig Hart som vi känner igen.
4/5
Artist:
LUDWIG HART
Album:
PALOMA
År:
2021
Genre:
ROCK
Skivbolag:
ARGLE BARGLE STUDIOS

Ludwig Hart beskriver själv sin musik som "sätta sig i bilen och bara dra"-rock. Det går knappast att ifrågasätta det för det är exakt den känslan som Harts låtar skickar ut.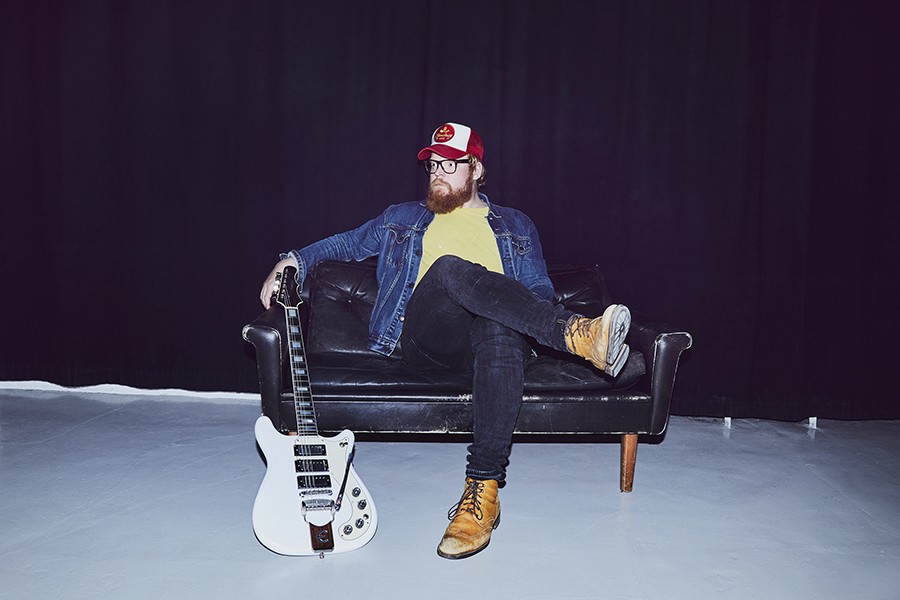 Slow motion running
Stuck on you (Purpose of love Pt. II)
Paloma
Aviator
8-track lover
Car shot knife
Violent words of love
Bloodshot eyes
Brothers
En nio låtar lång exposéav livshistorier, bitterljuva barndomsminnen, familjeproblem och en längtan att ta sig ut från staden. Livet som flög förbi alldeles för snabbt, eller alldeles för långsamt. Albumet är en resa genom minnenas allé.

Ludwig Hart
Vi har fått ett par singlar från Paloma. En av dem är Bloodshot eyes och det är inga konstigheter. Lyssnade du på plattan från 2019 så lär du känna igen honom redan här.
Det är någon blandning av rock, indie, pop och americana. Det är ett skönt soft gung och det är ett varmt sound. Det är ett fantastiskt skönt sound som på något sätt känns svävande och man får en del vibbar från Fleetwood Mac. Dessutom, det där blåset i låten … oj, så snyggt gjort. Nu vill Ludwig Hart dock inte att vi sätter oss i bilen och drar en runda utan här är budskapet att lämna bilnycklarna hemma …
På Harts sitt självbetitlade album finns låten Purpose of love. Här finns del två av den: Stuck on yopu (Purpose of love, pt. II). Det är en fristående fortsättning på kärlekshistorien och det är ett lika skönt sound denna gång. Här får man vibbar från både Don Henley och Bruce Springsteen och det blir en sommarvarm låt. Stuck on you (purpose of love, pt. II) är en låt med känslan av att "vara fast och ha svårt att gå vidare från ditt livs stora kärlek".
Här finns även även duetten Violent words of love som Ludwig Hart gör med Sarah Klang. Det är en melankolisk ballad som är klart mörkare än allt annat på Paloma. De två rösterna fungerar hur bra som helst tillsammans.
Annars är det en platta som är fylld av softa rocklåtar som har retrosynthar vilket gör att det blir någon 1980-talskänsla över albumet – och det är så snyggt gjort att nostalgivibbarna kickar in direkt.
Topp tre? Det är grymt svårt att välja ut för Hart gör verkligen en finfin platta med bra låtar hela vägen, men det får bli Stuck on you (Purpose of love Pt. II), Bloodshot eyes och Slow motion running. Den Springsteen-doftande Paloma, Aviator, Car shot knife och 8-track lover får bli bubblare till topptrion …