1997 släppte Mike Tramp sin första soloplatta Capricorn.
23 år senare släpper Tramp Second time around – och det är en rock 'n' roller som självklart har kvar sitt DNA.
4/5
Artist:
MIKE TRAMP
Albumtitel:
SECOND TIME AROUND
År:
2020
Genre:
ROCK
Skivbolag:
TARGET RECORDS

Mike Tramp (Michael Trempenau) har gjort en jäkla massa bra grejer med såväl White Lion som Freak Of Nature, men sedan många år tillbaka är det en solokarriär som gäller.
Capricorn (1997)
Recovering the wasted years (2002)
More to life than this (2003)
Songs I left behind (2004)
The rock 'n' roll circuz (2009)
Stand your ground (2011)
Cobblestone street (2013)
Museum (2014)
Nomad (2015)
Maybe tomorrow (2017)
Stray from the flock (2019)
Second time around (2020)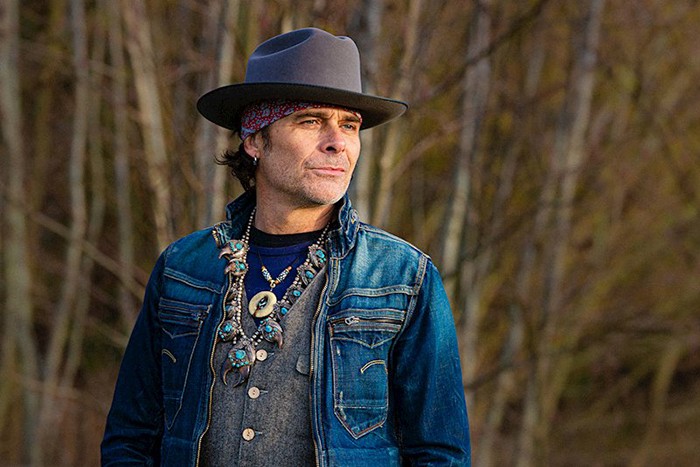 Så här säger Mike Tramp inför dagens albumsläpp:
I often listen to my many previous solo albums and say to myself I should have sung it this way or changed the melody that way. At the same time, I accept that it was the best I could do at that moment! I worked with what I had and knew. This life doesn't often give you a second time around, but if it does – consider yourself lucky and grab it.
Dansken har gett oss en jäkla massa smått lysande soloplattor. Inte minst så var Stray away from the flock en grym platta och redan nu kommer nästa.
All of my life
The road
Anymore
Come on
Between good and bad
Lay down your guns
Highway
No tomorrow
Back to you
When she cries
Nu är det inte så att Tramp uppfinner hjulet på nytt. Han har sitt sound och det kör han vidare på. Mike Tramp gör en Mike Tramp-platta och då blir det ganska soft melodisk rock.
Denna gång är det låtar som Tramp har haft med sig under en tid. Exempelvis så skrev han låten When she cries den 2 oktober 2005 efter att hans dotter Isabel hade fötts.
It was like a whole new door opened and all these songs came out over the next few months along with a whole other bunch of songs, which have all ended up on different albums. You can say it was the most creative time in my 44 years in the rock 'n' roll uniform.
På Second time around finns några av Mike Tramps favoritlåtar, men han har känt att de inte riktigt har fått den chansen som de förtjänar och han har saknat att få spela dem live. Då har Tramp återuppväckt och gjort om låtarna tillsammans med sin bror, som på något sätt har varit delaktig i de senaste sju soloplattorna.
Det blir bra – och gillar man det som Mike Tramp har gjort tidigare så råder det knappast någon tvekan om att detta är en platta som man ska suga åt sig direkt.
Topp fem? Come on, Highway, All of my life, The road och When she cries.
Second time around släpptes i dag den 1 maj.