Det har gått 15 år sedan Hartmann skickade ut debutplattan Out in the cold.
Det ska hårdrocksbandet fira.
Det gör det med en ny platta: 15 pearls and gems.
4/5
Artist:
HARTMANN
Albumtitel:
15 PEARLS AND GEMS
År:
2020
Genre:
ROCK, HÅRDROCK
Skivbolag:
PRIDE & JOY MUSIC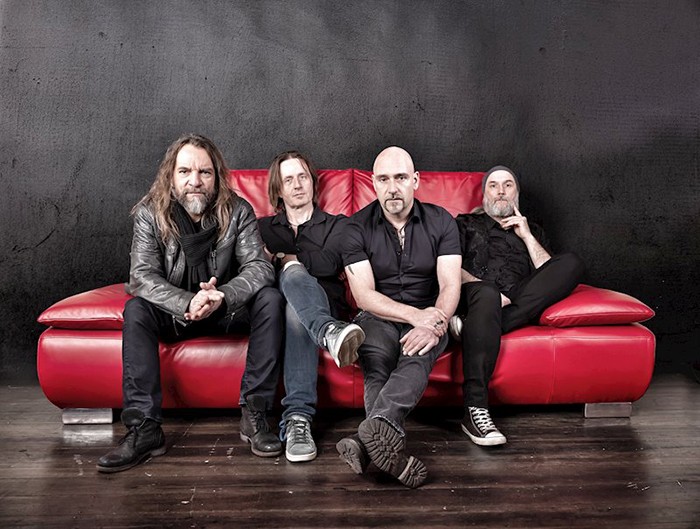 Oliver Hartmann (sångare, gitarrist, låtskrivare, producent) har vid sidan om sitt soloprojekt även hunnit med att göra en jäkla massa andra saker: At Vance, Freedom Call, Edguy, Rhapsody och Echoes.
Med Hartmann har det blivit blivit ett gäng med skitbra plattor.
Out in the cold (2005)
Home (2007)
3 (2009)
Balance (2012)
The best is yet to come (2013)
Shadows & silhouettes (2016)
Hands on the wheel (2018)
15 pearls and gems (2020)
På den nya plattan väljer Hartmann att ge oss lite nytt och lite gammalt. Det blir fem nya låtar, det blir fem covers och fem liveversioner av låtar som Hartmann har spelat under sina konserter de senaste åren.
Can't stop this train
Walking on a thin line
How does it feel
You will make it
Glow
When the rain begins to fall
Street cafe
I go to extremes
Uninvited
Fire and water
The sun's still rising
What if I
Don't give up your dream
Brothers
Out in the cold
Det är en platta som kickar i gång med den nya låten Can't stop this train. Det smäller liksom bara till och så har man fått en av de bästa låtarna som Hartmann har gjort på flera år. Det är både drag och en jäkla groove. Det är drag och melodiöst. Det är verkligen en pärla!
Walking on a thin line håller i stort sett samma klass. Det är tungt och melodiöst. Man fastnar direkt.
Glow är ingen ny låt utan den finns med på Shadows & silhouettes-plattan. Här kommer den dock i en remixad version och det är en grym version.
Bland coverversionerna finns exempelvis 1980-talsklassikern When the rain begins to fall som Jermaine Jackson och Pia Zadora gjorde. Här blir det med Hartmann och Ina Morgan (Avantasia). Hartman plockar även upp Icehouses låt Street cafe och gör om det skitbra.
Bland livelåtarna finns duetten Brothers där Avantasias Tobias Sammet hjälper till med sången. Givetvis finns även Out in the cold med här också. What if är inte så jäkla dum den heller …