Mayday Parade släpper What it means to fall apart och är därmed framme vid sitt sjunde studioalbum.
Och det amerikanska rockbandet gör det grymt bra – som alltid.
4/5
Artist:
MAYDAY PARADE
Albumtitel:
WHAT IT MEANS TO FALL APART
År:
2021
Genre:
EMO, PUNK, ROCK
Skivbolag:
RISE RECORDS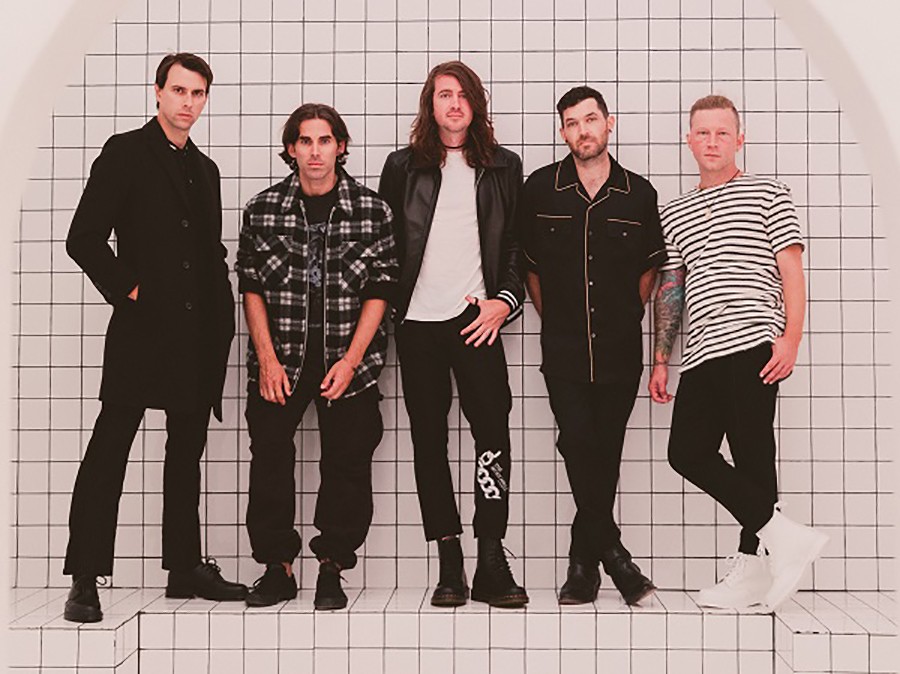 Det var för 15 år sedan som Mayday Parade dök upp med sin debut-EP Tales told by dead friends och 2007 släppte de sitt debutalbum A lesson in romantics och sedan har det rullat på.
A lesson in romantics (2007)
Anywhere but here (2009)
Mayday Parade (2011)
Monsters in the closet (2013)
Black lines (2015)
Sunnyland (2018)
What it means to fall apart (2021)
Och även denna gång det är ett Mayday Parade som vi känner igen. Det är ett Mayday Parade som fortsätter att ge oss sin blandning av alternativ rock, poppunk och emo.
Denna gång blir det dock lite mindre poppunk över det hela – så har det varit ett tag – och i stället blir det fler låtar som är emo och alternativ rock och det låter kalasbra.
Kids of summer
Golden days
Think of you
If my ghosts don't play, I don't play
Sideways
One for the rocks and one for the scary
Bad at love
Notice
Heaven
Angels die too
You not me
I can't do this anymore
Albumet inleds med den härliga Kid of summer som genast får en att minnas tillbaka och sakna sommaren som är långt bort just nu … Mayday Parade gör en poppunklåt med ett härligt gung när de minns tillbaka några månader i tiden.
Golden days tar vid. Då blir det en låt som Mayday Parade gjorde när var trötta på pandemin. Ett år fyllt av restriktioner var på väg mot sitt slut och sångaren Derek Sanders och de andra i bandet vill blicka framåt mot bättre tider. Då blir det en soft emo-låt.
Mayday Parade har alltid varit skickliga på att göra akustiska låtar. Det låter riktigt bra när de skalar ned allting. Här gör de det med Think of you där Mayday Parade gör en låt om att inte missa någon stund med någon som du älskar utan ta vara på all tid du kan med den personen. Det är lite samma tema med One for the rocks and one for the scary. Här har de dock kopplat in fler instrument även om det är soft här också.
Bad at love är även det en soft låt som placeras in i ballad-facket och Sanders gör det här alldeles strålande bakom mikrofonen. Det är onekligen en av många höjdpunkter här.
En annan av albumets bästa låtar är Sideways. Det blir soft emo med en härligt tuggande gitarr, nästan lite U2-gitarrer, och en lika härlig refräng. Det är en missa inte-låt! Fast det är även Notice …
Det är en riktigt fin samling låtar som Mayday Parade ger oss. Här finns lite av allt. Det är mycket alternativ rock och emo, men det finns även lite snabbare poppunk-låtar för den som vill ha det.
Topp tre? Kids of summer, Sideways och Bad at love och Golden days.
Mayday Parade
Derek Sanders (sång)
Alex Garcia (gitarr)
Brooks Betts (gitarr)
Jeremy Lenzo (bas)
Jake Bundrick (trummor)