I oktober 2018 förklarade Emarosa att bandets post-hardcore-era var över.
Efter en lyssning av Peach Club kan man snabbt konstatera att de inte skojade om det.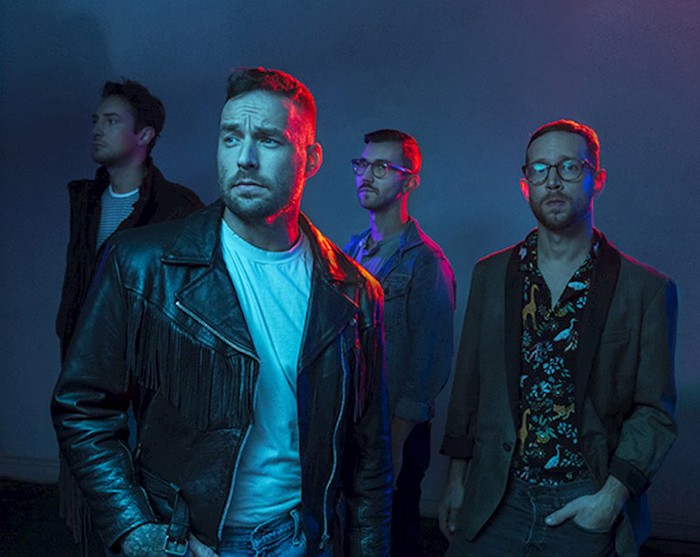 Det amerikanska bandet bildades 2006 i Lexington, Kentucky. Från början hade de en del heavy metal-influenser, men det försvann snabbt och det blev post-hardcore.
Relativity (2008)
Emarosa (2010)
Versus (2014)
131 (2016)
Peach Club (2019)
Men Emarosa, som har genomgått flera förändringar i line-upen genom åren, vill inte göra samma platta tio gånger. Redan på 131 började de ta kliv bort från post-hardcore för att göra mer alternativ rock – och med Peach Club tar det ett kliv till poprock. På något sätt få man en del Busted-vibbar av de här nya låtarna.
Givin' up
Don't cry
Cautious
Get back up
So bad
Help you out
XO
Hell of it
Comfortable
IW2DWY
Wait, stay
Så här säger Bradley Walden om den nya plattan:
I think a lot of it was based on what we were raised listening to. My mother raised me on female pop and R&B. It was Paula Abdul. It was Michael Jackson. It was Janet. It was even some Shania Twain.
Man kan säga att det hörs. Det är lika mycket pop som rock i det här, men man får även en del R&B-vibbar när Emarosa bjuder på rena hitkavalkaden – för det är precis vad det är.
Låt efter låt hade absolut gjort sig som singel. Och det är låtar som andas såväl glittrigt 1980- som 1990-tal. Att det blev så här har producenten Courtney Ballard en del i. Don't cry var den första låten som Emarosa skrev tillsammans med honom och han har en bakgrund som är rotad inom popmusiken.
Det är inte bara musiken som skiljer sig från tidigare Emarosa-plattor. Textmässigt har Walden även gjorde annorlunda. Han var helt enkelt trött på att göra sorgsna låtar. Då blir det lite mindre av den varan också.
Topp tre? Den funkiga Givin' up, den poppiga Don't cry och den 1980-talsdoftande Cautious. Fast So bad och IW2DWY går inte av för hackor heller.
Emarosa
ER White (gitarr)
Bradley Walden (sång)
Matthew Marcellus (gitarr)
Robert Joffred (bas)