Sorry to disappoint all music lovers är titeln på Dream Boogies debutplatta.
Men titeln ljuger.
Den här plattan gör ingen besviken.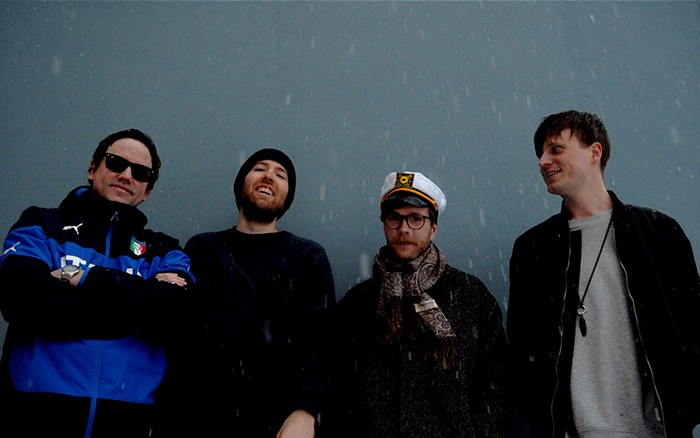 Det svenska bandet smäller till med en riktigt vass debut. Deras speciella sound fastnar redan efter en lyssning och sedan är man fast.
Det är liksom bara till att börja om och samtidigt höja volymen när Dream Boogie går loss.
Pirlo
At the heart of Seoul
A boy can dream
Surf green
Television will not be revolutionized
A letter to the king
Will there ever be a rainbow?
Good boys don't stop the music
Shanghai nights
The right way, the wrong way and the way we do it
Shu bop
Where I turn
Bullets
Det är 13 skönt stökiga garagerock/garagepunk-låtar.
Dream Boogie lyckas göra det skitigt samtidigt som det känns helrätt. Det är liksom lika mycket garagerock som powerpop där man dessutom får någon nostalgisk känsla över det hela. Det är lite surfrock goes punk. Det låter som om The Strokes möter The Stooges som möter The Beatles … typ.
Det är korta låtar. Hälften av dem är inte ens två minuter långa och då är det bara att börja om när Bullets har fått spela klart.
Innan dess har vi bland annat fått Pirlo och At the heart of Seoul. Det är en grym inledning. Om Pirlo känns mer som garagepunk så känns At the heart of Seoul mer som garageboogie med en twist av Johnny Cash. Det låter sjukt bra och trots att man inte har kutat någon runda på flera år så börjar det spritta i benen!
Och tro nu inte att det bara är ett par låtar som håller bra klass. Det här är smått lysande hela vägen så … vilken jävla debut, Dream Boogie!
Dream Boogie har också några Europaspelningar bokade och du kan se dem live här:
20 april: Berlin, Urban Spree.
24 april: Groningen, O'Cellaighs.
26 april: Hamburg, Komet.
27 april: Kiel, Prinz Willy.
Plattan släpptes den 12 april.
Dream Boogie
Ísak Ásgeirsson (bas, sång)
Lars Ludvig Löfgren (gitarr, sång)
Patrik Ackre Larsson (gitarr)
Tommy Lindström (trummor)