Det har gått nästan tio år sedan Bright Eyes släppte ett album.
Nu är dock bandet tillbaka – och de är tillbaka på ett storstilat sätt.
4/5
Artist:
BRIGHT EYES
Albumtitel:
DOWN IN THE WEEDS, WHERE THE WORLD ONCE WAS
År:
2020
Genre:
INDIE
Skivbolag:
DEAD OCEANS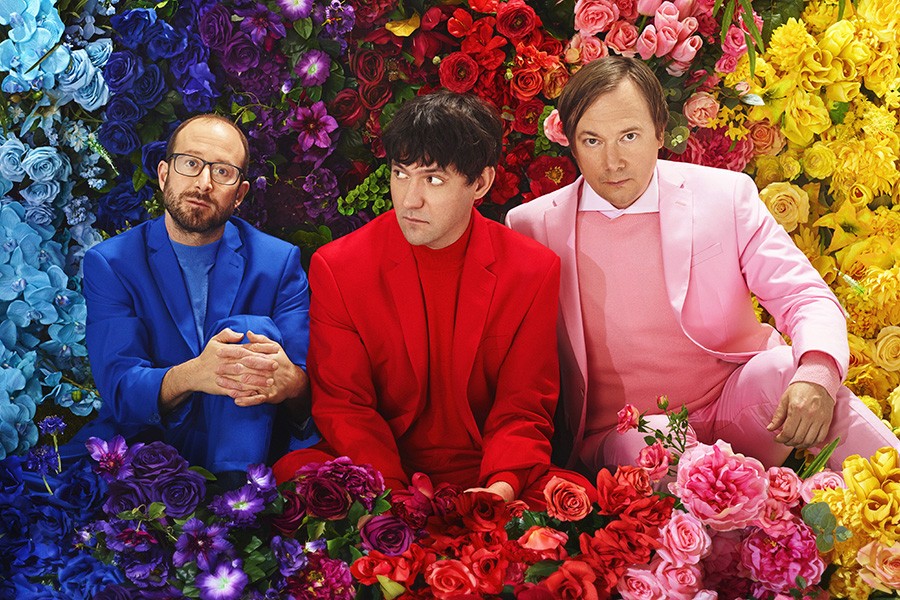 Det amerikanska indierockbandet Bright Eyes bildades av singer-songwritern och gitarristen Conor Oberst, som även har varit/är med i band som Desaparecidos, The Faint, Commander Venus, Park Ave, Conor Oberst And The Mystic Valley Band och inte minst Better Oblivion Community Center, under mitten av 1990-talet. De släppte flera album som de gjorde succé med, men efter The people's key från 2011 har det inte kommit några nya plattor.
Inte förrän nu då.
Nu får vi Down in the weeds, where the world once was.
Pageturners rag
Dance and sing
Just once in the world
Mariana Trench
One and done
Pan and broom
Stairwell song
Persona non grata
Tilt a-whirl
Hot car in the sun
Forced convalescence
To death's heart (In three parts)
Calais to Dover
Comet song
Det är en storartat återkomst av Bright Eyes. Det är ett storslaget sound där vi får allt från stråkar och piano till gitarrer och orgel från indierockbandet. Trots det så är det ett ganska soft sound och man fastnar ganska snabbt i Obersts texter.
My old pal looks shaky with a cigarette in his hand
Salt and pepper sprinkled on his face and on his head
Looks like he might start crying, is it just something that I said?
Let's take a walk around the block
This fleeting feeling is infinite

Bright Eyes
I stort sett varenda låt får en att nästan rygga tillbaka. Det är något i varje låt som gör att man fastnar. Det kan vara stråkarna eller en textrad, men hela tiden så vill man ha mer. Och det är helt klart en platta som kommer att växa ju mer man lyssnar på den. Nu kan man väl nästan bara hälsa Bright Eyes välkommen tillbaka. Ni har varit saknade.
Topp tre? One and done, Pan and broom och Persona non grata.
Bright Eyes
Conor Oberst (sång, gitarr, piano)
Mike Mogis (gitarr, banjo, bas)
Nathaniel Walcott (piano, trumpet, orgel)