Det var sommaren 2020 som Loviet släppte sin debut-EP Everyone knows the thrill when it's over.
Nu är hon tillbaka med sjuspårsplattan 777.
4/5
Artist:
LOVIET
Albumtitel:
777
År:
2021
Genre:
INDIE
Skivbolag:
LOVIET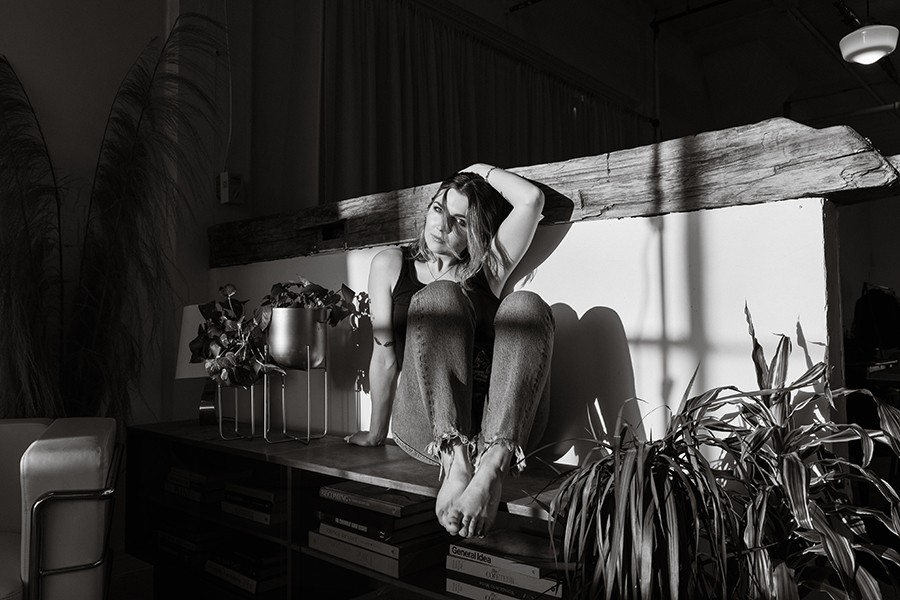 Loviet (Natalie Lynn), som började skriva låtar och bilda band redan som tonåring, singeldebuterade 2019 då hon släppte Symbol of love. Ytterligare singelsläpp följde innan det var dags för den där debut-EP:n som är en riktigt fin sak och Torontobaserade Loviet kunde knappast ha presentera sig bättre än så.
Där bjuder hon på tre sköna indiepoplåtar som har ett ganska varmt sound – och man kan väl säga att hon fortsätter med det på den nya skivan.
Det är fortsatt poppig indie/poprock med ett härligt sommarvarmt gung och glittriga melodier. Det är någon nostalgisk dancepop-känsla över det samtidigt som man kan ana allt från Halsey och The Killers till HAIM och kanske lite Taylor Swift i de här sju låtarna.
Dull shine
Jawbreaker
Chemical
Picture
Make me wanna die
Pull up
Feelbad4it
Loviet avslöjade albumet när hon släppte singeln Picture – och den säger mycket om hela albumet. Det mjuk och varm indipop/poprock och en låt som hon skrev när hon var lite frustrerad över den moderna tekniken och hur den sociala media-situationen ser ut. Till det bjuder Loviet på en härligt soft rerfäng.
Albumet inleds annars med Dullshine – och redan där har Loviet fångat mitt hjärta. Man fängslas av det här nostalgi-soundet, melodierna och den härliga refrängen.
Det blir inte mindre nostalgikänsla i Jawbreaker som har en 1980-tals-känsla och det där bassoundet är lika skönt som refrängen …
Sitter du inne och tittar ut och bara ser mörker eftersom klockan börjar närma sig 17.00? Drömmer du dig bort? Ja, låt då Loviet ta dig till ett härligt beachparty på ett varmare ställe. Det är den känslan hon ger oss med Chemical, som hon skrev tillsammans med Nathan Ferraro 2019, som är plattans absoluta höjdpunkt.
Det här elektroniska soundet, som stundtals nästan blir klassisk synthpop, är så jäkla härligt att höra i låt efter låt. Hon lindar liksom in det in en varm indiekostym som gör att man tokdiggar till varenda låt – och albumets avslutning med Make me wanna die, Pull up och Feelbad4it är lika stark som inledningen.
Det enda man kan klaga på är att det känns lite snålt med sju låtar – allting tar ju slut alldeles för fort! – men detta är helt klart sju låtar som alla kan vara singlar.