Adele är framme vid sin fjärde studioplatta.
Då är det väl lite som vanligt med brittiskan – i alla fall när det handlar om musiken … det blir härlig soulpop!
3/5
Artist:
ADELE
Albumtitel:
30
År:
2021
Genre:
SOUL, POP
Skivbolag:
MELTED STONE, COLUMBIA RECORDS, SONY MUSIC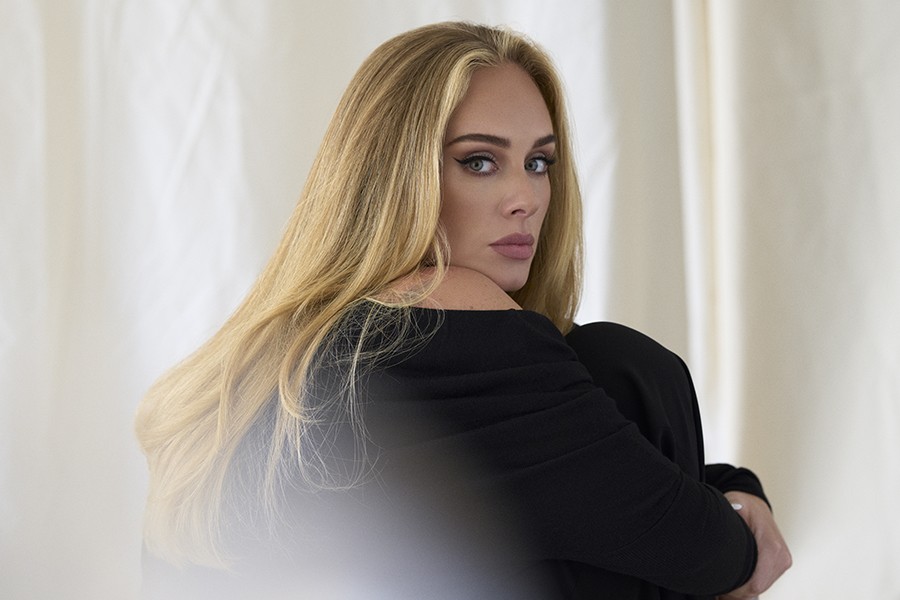 Brittiskan Adele albumdebuterade som 19-20-åring med albumet 19 och sedan dess har det varit total succé för kvinnan med den magiska rösten.
Varenda album som hon har gjort är smått makalösa och hon till hör de bäst albumsäljande kvinnorna i branschen – vilket inte är konstigt …
19 (2008)
21 (2011)
25 (2015)
30 (2021)
Efter att ha fått singeln Easy on me – som har nästan 300 miljoner spelningar på Spotify – så var förväntningar på albumet skyhöga. Riktigt så högt nåt dock inte Adele denna gång …
Strangers by nature
Easy on me
My little love
Cry your heart out
Oh my God
Can I get it
I drink wine
All night parking
Woman like me
Hold on
To be loved
Love is a game
Adele började arbeta med plattan 2018, då hon var 30 år, och låtarna är inspirerade från skilsmässan från Simon Konecki och familjelivet. Det är dock någon vanlig skilsmässoplatta. Det är inte någon "tyck synd om mig"-platta. Det var Adele som ville gå vidare som hon berättar om i Easy on me.
There ain't no room for things to change
When we are both so deeply stuck in our ways
You can't deny how hard I have tried
I changed who I was to put you both first
But now I give up

Adele
Den låten, som har sålt guld i Sverige och som är etta på svenska Spotify topp 50 och som har varit etta på Billboards Hot 100 sedan releasedagen den 15 oktober, är så där magiskt bra som Adele kan vara. Hon briljerar fullständigt med sin otroliga röst – det gör hon i och för sig plattan igenom – på den här pianodrivna balladen.
I drink wine är en annan suverän låt. Alltså, vilken känsla hon har i sina låtar! Här sjunger Adele om att hon när hon var barn så kunde hon bli imponerad av allting och hon kunde "soaking it all up for fun // But now I only soak up wine."
En annan topp är To be loved. Det är Adeles röst och ett piano. Att det bara blir en låt av det … det är en soulpärla!
Can I get it är en upptempolåt plus att det blir ett härligt gitarriff. Det är kul att höra Adele göra en låt på det här sättet. Även Oh my God och Cry your heart out är sköna halvsnabba låtar skönt gung.
Det är ungefär halva plattan som man fastnar för sedan väljer Adele att göra det ganska jazzigt. Det är grymt snyggt gjort och hon har givetvis fortfarande sin magiska röst, men jazz är inte min kopp te, tyvärr.