Joe Lynn Turner tar hand om några låtar.
Doogie White tar hand om de flesta.
Då blir Come Taste The Bands nya album Reignition en spännande sak.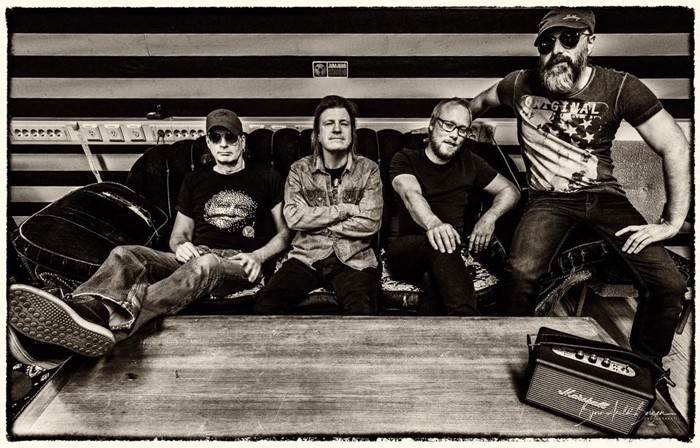 Come Taste The Band är ett band som bjuder på klassisk hårdrock och att dra paralleller med Deep Purple och Rainbow är inte så konstigt med tanke på att Joe Lynn Turner (ex-Deep Purple och ex-Rainbow) och Doogie White (ex-Rainbow) båda står får sång på albumet.
Det norska hårdrocksbandet bildades 1997 av gitarristen Jo Henning Kaasin och sångaren Vidar Heldal. Det har dock hänt en del med line-upen genom åren, men från början var Come Taste The Band ett Deep Purple-tributeband.
2011 slog Come Taste The Band samman sina påsar med Joe Lynn Turner och de turnerade mellan 2012 och 2014. Det var under den här tiden som Come Taste The band skrev låtarna Tied down och Don't let me bleed som finns med på årets platta. Och på de låtarna är det Turner som är sångare. Övriga låtar tar Doogie White hand om.
Not that kind of man
Under your skin
Slave for your love
Black rose
Tied down
Don't let me bleed
Fools in the night
Cradle to grave
So long old friend
Det är nio klassiska hårdrockslåtar. Det är melodiöst och lite smått bluesigt. Låtarna är dessutom inspelade live i studion och man kan känna hur bandmedlemmarna stundtals leker sig fram.
Det är både snabba och lunga låtar här, men det är en ballad som gör att man fastnar för den här plattan. Ja, det är en låt som lyfter hela Reignition. Det är So long old friend. Gitarrsoundet är hur bra som helst. Lägg sedan till en känsla som får ögonen att tåras och det är en makalöst bra låt.
Reignition släpptes den 25 januari.