Tom Chapman och Phil Cunningham finns till vardags i New Order.
Nu är duon tillbaka i projektet Sea Fever som släpper debutplattan Folding lines.
4/5
Artist:
SEA FEVER
Albumtitel:
FOLDING LINES
År:
2021
Genre:
INDIE, ALTERNATIVE, ELEKTRONISKT
Skivbolag:
SEA FEVER, KARTEL MUSIC GROUP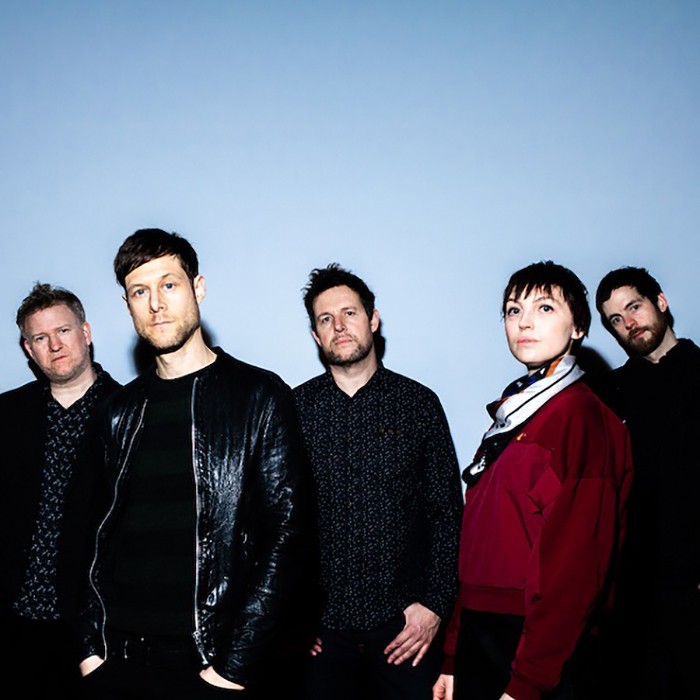 Sea Fever är ett femmannaband som frontas av Iwan Gronow (Haven, Johnny Marr). Med sig har han Beth Cassidy (Section 25), Elliot Barlow samt då New Order-duon Tom Chapman och Phil Cunningham.
Och man får väl erkänna att det var när man såg att Chapman och Cunningham var med som man högg tag i den här plattan … även om det kanske inte låter så jäkla mycket New Order över det här Manchester-bandet.
Crossed wires
Under duress
Afterthought
Built to last
Folding lines
Satellite
Le coup
De facto
The finder
Programme your life
Sea Fever ger oss någon ganska mörk indie/alternativ elektronisk musik. Det blir både gitarrer och synthar – och den där blandningen är både spännande och bra.
Visst, alla låtarna kanske inte sätter sig direkt – precis som det kan vara med New Order – utan de växer för varje lyssning och det blir riktigt jäkla bra låtar. Det där kan jag dock gilla. Det är inte så sällan sådana album växer och blir till klassiker.
We'd wanted to work with each other for ages, so when we finally sat down in the studio, the band just seemed to come together naturally. It felt like we were really free to explore the kinds of music that have always inspired us, we dug right through the record crates of our minds to shape the sound of Sea Fever.

Sea Fever
Fem av låtarna på albumet släpps som singlar: De facto, Crossed wires, Folding lines, Under duress och Built to last – och det kunde ha varit fler för det är en jämn platta med starka låtar hela vägen.
Topp tre? Under duress, Built to last och Afterthought … och Satellite.