Sweet Teeth släpper sin debut.
Då får vi ett sylvasst alternativt rockalbum i Acid rain.
4/5
Artist:
SWEET TEETH
Albumtitel:
ACID RAIN
År:
2021
Genre:
ALTERNATIVE, ROCK
Skivbolag:
LÖVELY RECORDS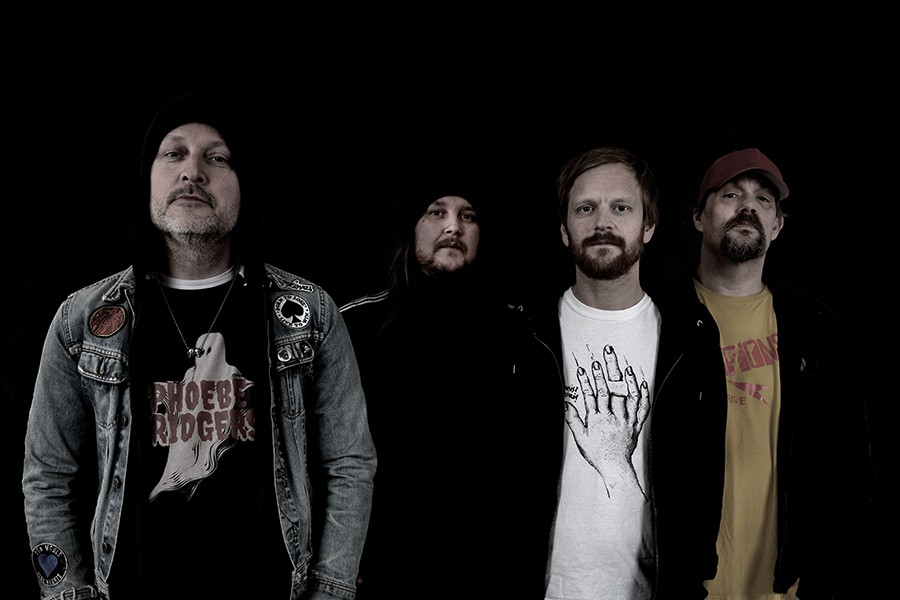 Sweet Teeth består av bandmedlemmar från band som Disfear, Year Of The Goat och Dollhouse. När de nu samlas under ett nytt namn så blir det stökig och sylvass alternativ rock på den här sjuspårsplattan.
Shattered glass face
My heart is big and broken
Acid rain
Is there a cure
Web of your arms
Her
Tornado
Oj! Det är väl det första som man tänker när man har hört det här albumet en gång. Vilka låtar!
Det här gänget har onekligen gjort något speciellt som gör att man får en del nostalgikänslor. När man hör de här låtarna så tänker man omgående på Hüsker Dü, Bob Mould och Dinosaur Jr. – och det svenska bandet kan gå i de där fotspåren utan att skämmas.
Sweet Teeth ger oss samma typ av alternativ rock. Det är ett stökigt, stundtals nästan skrikande, gitarrsound och musik som har punkkänsla.
Ja, det känns nästan som att springa in i en massiv ljudvägg när de ger oss de här låtarna – som ändå fastnar direkt – som de verkligen gör med känsla samtidigt som nostalgikänslorna kickar in.
Det är korta och intensiva låtar och det är verkligen svårt att värja sig mot detta som det doftar 1990-tal över.
Kort summerat: I love it! Och varenda låt är kalasbra även om kanske Tornado sätter sig lite extra …
Sweet Teeth
Andreas Axelson (sång, gitarr)
Andreas Sjöberg (gitarr)
Joona Hassinen (bas)
Joakim Öhlund (trummor)