Det är ofta som det dyker upp bra musik från Danmark.
Här har ni ännu ett bålskönt rockband därifrån: Trouble Is.
4/5
Artist:
TROUBLE IS
Albumtitel:
WHOLEHEARTED
År:
2021
Genre:
ROCK, BLUES
Skivbolag:
TARGET RECORDS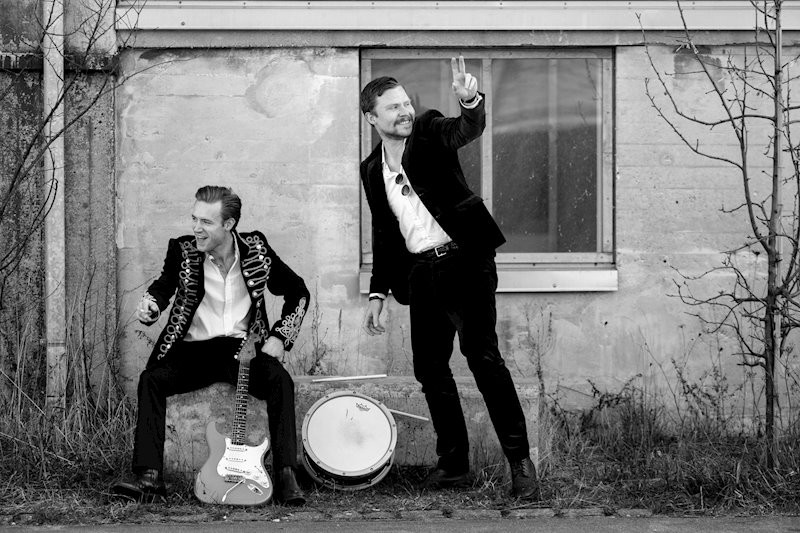 Trouble Is, som bildades i en lägenhet i Amager, är bluesrock-duon – och vännerna – Mathias Heibøll Østlund (sång, gitarr) och Poul Valdemar Prahl (trummor). De gör sin musik med inspiration från artister och band som Tyler Bryant & The Shakedown, Philip Sayce, John Mayer och Pink Floyd.
Och man kan väl säga att det hörs på deras debutplatta …
Here we are
Give it to me
Daytona '69
California dream
Last chance
Walkin'
Kiss the sky
Came to stay
Det här är några finfina låtar som Trouble Is har kokat ihop. Det är blues och rock, men stundtals blir det även någon funk- eller popkänsla. Det blir någon modern blues som är hyfsat lätt att till sig. Det kan dock krävas någon extra lyssning innan det sitter, men sedan så är det svårt att sluta lyssna.
Albumet inleds med Here we go och det är småtung blus-rock 'n' roll. Man blir lika imponerad av trummorna som av gitarren …
Give it to me är blues med popkänsla och inledningen påminner faktisk en del om det gamla svenska bandet The Creeps.
Det är en bra start, men Daytona '69 är något helt, helt annat. Nu blir det mäktigt och det blir ett progressiv rock-sound. Visst kan man höra en del Pink Floyd här.
Last chance blir lite mer funkig och så är det även – i alla fall lite smått – med Last chance, där det dessutom blir ett skönt orgelsound, och Walkin'.
Kiss the sky, som är favoriten från albumet, och Came to stay, som är poppigt soulig är nästa favorit, avslutar sedan en fin debutplatta.