Fem år efter albumet Give a glimpse of what yer not är Dinosaur Jr. tillbaka med ny musik.
Och redan efter 30 sekunders lyssning på plattan Sweep it into space så inser man hur mycket man har saknat detta gäng.
4/5
Artist:
DINOSAUR JR.
Albumtitel:
SWEEP IN INTO SPACE
År:
2021
Genre:
ALTERNATIVE, ROCK
Skivbolag:
JAGJAGUWAR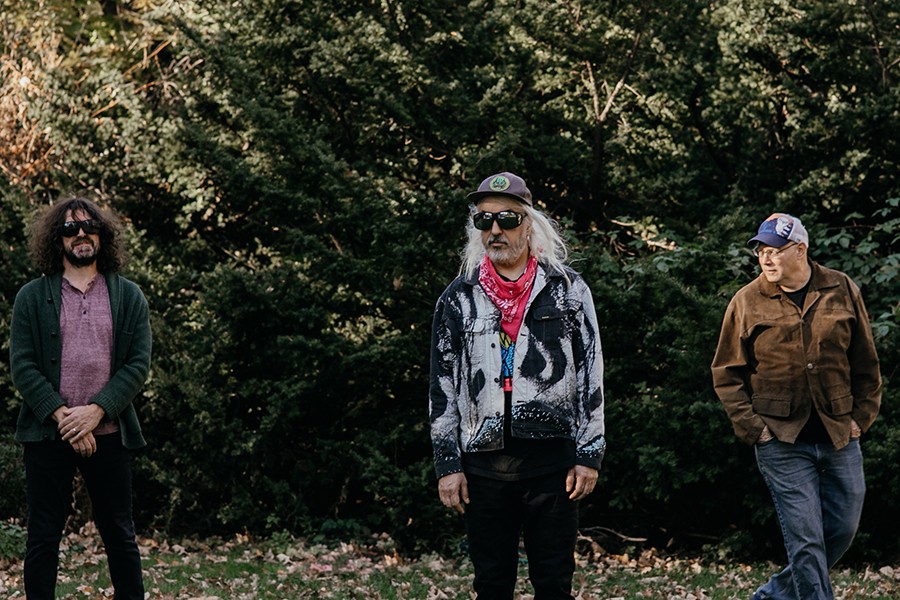 Dinosaur Jr. bildades i Amherst, Massachusetts, 1984 av J Mascis, Lou Barlow och Murph. Det är också den trion som i dag är Dinosaur Jr.
Dinosaur (1985)
You're living all over me (1987)
Bug (1988)
Green mind (1991)
Where you been (1993)
Without a sound (1994)
Hand it over (1997)
Beyond (2007)
Farm (2009)
I bet on sky (2012)
Give a glimpse of what yer not (2016)
Sweep it into space (2021)
Finns det då några likheter mellan Dinosaur Jr. som de lär på debutplattan Dinosaur 1985 och som de låter på Sweep it inot space 2021?
Det gör det. Fast det är klart att soundet har uppdaterats. 1985 var det distade gitarrer och soundet som de hade för 20 år sedan finns det en grungekänsla i.
Båda de där grejerna finns kvar 2021. Skillnaden är kanske att det var lite rårare 1985. Det var en "rakare/enklare" produktion, men det var ändå en ganska massiv ljudbild – lyssna bara på klassikern The leper …
På de här ny tolv låtarna låter allting bättre rent ljudmässigt – och konstigt vore det väl annars.
I ain't
I met the Stones
To be waiting
I ran away
Garden
Hide another round
And me
I expect it always
Take it back
N say
Walking to you
You wonder
Det är givetvis fortfarande alternativ rock med en grungekänsla och man känner fortfarande igen sångaren J Mascis, men nu är det inte ett lika rått sound, som en gång i tiden ungefär beskrevs som tämjt oljud, utan Dinosaur Jr. – som splittrades 1997 och där originaluppsättningen gjorde comeback 2005 – har putsat upp soundet en hel del. Och det är väl inte heller så konstigt med att vi har flyttat oss över 30 år framåt i tiden och det har hänt en hel del med tekniken.
Fast som sagt så råder det ingen tvekan om att detta är Dinosaur Jr. som bjuder på en riktigt vass platta där det framför allt, som vanligt, är gitarrsoundet och Murphs trummor, som hela tiden driver på som om de vore en gocart från helvetet, som sticker ut. Ändå blir det hela tiden melodiöst och det är grymt enkelt att fastna i det som Dinosaur Jr. ger oss.
Topp tre? N say, I ain't och To be waiting. Även singeln I ran away är en skön sak. Den sticker ut lite som den kanske mest poppiga låten på albumet. Hide another round, Take it back … ah, det är ett bra album! Det finns faktiskt inte en låt här som man inte gillar.
Dinosaur Jr.
J Mascis (sång, gitarr)
Lou Barlow (bas)
Murph (trummor)