Förra sommaren säppte Lizzy Farrall EP:n Barbados.
För en tid sedan var det dags för ett nytt skivsläpp från brittiskan.
Det senaste albumet heter Bruise.
4/5
Artist:
LIZZY FARRALL
Albumtitel:
BRUISE
År:
2020
Genre:
ALTERNATIVE, POP, ROCK
Skivbolag:
PURE NOISE RECORDS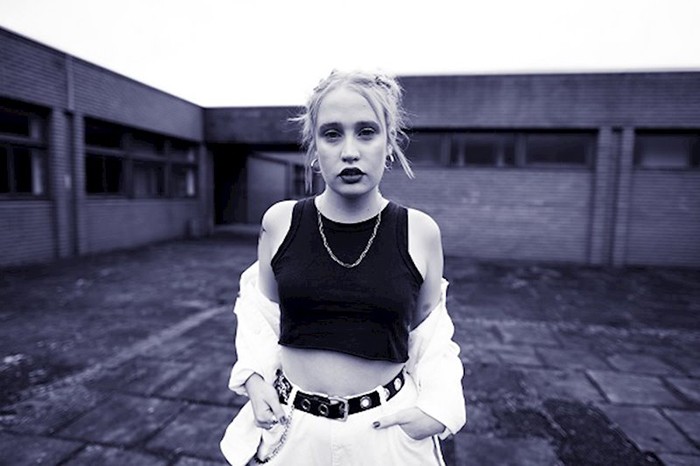 Lizzy Farrall, som kommer från Chester, släppte sin debut-EP All I said was never heard 2018. Då lät det helt annorlunda mot hur det gör nu.
2018 var det mer Farrall och en akustisk gitarr. 2020 är det mer av allt. Rösten och de personliga texterna, som knappast är direkt glada varje gång, känner man igen, men soundet är helt annorlunda.
Inte för att det är något fel på det som Farrall – som växte upp till musik av Damien Rice, The Smiths och David Gray, gjorde för några år sedan. Det är det absolut inte, men detta är en tvärvändning i soundet.
Addict
Gas lighting
Yellow paint
Love no more
Games
Knocked for six
Knight rider
Balloon
Okay
Barbados
Music is what has kept me alive for 22 years. It's the reason I stay happy and positive and as long as I can somehow be involved in it, music will continue to be my release.

Lizzy Farrall på sin Facebooksida
Farrall ger oss tio låtar på Bruise. Det är låtar som hamnar i det alternativa facket. Det är alternativ rock och pop som Farrall gör skitbra.
Det är ganska lätt att ta till sig när det är så poppigt och stundtals får man en del småvibbar från Taylor Swift – när hon är inne på det mer poppiga spåret. Det låter kanske lite som om en poppig Taylor Swift och PVRIS gör någonting tillsamamns … eller så är jag helt ute och cyklar där. Strunt i samma. Det är bra.
Här finns en jäkla massa finfina låtar och det börjar direkt med Addict. Det är liksom bara den man behöver för att fastna i detta.
Annars är det den mörka och mäktiga Gas lightning, den synthiga Yellow paint, den sköna Games – som känns glad tills man hör refrängen "I want to be killed by you" – och duetten Knight rider med det härliga blåset som man fastnar lite extra för. Balloon och Barbados får man inte heller glömma bort att nämna.