Här kommer en ganska ovanlig sak … AOR/ melodiös hårdrock från Argentina!
Och det låter bra när Perticone ger oss Underdog.
4/5
Artist:
PERTICONE
Albumtitel:
UNDERDOG
År:
2020
Genre:
AOR
Skivbolag:
AOR HEAVEN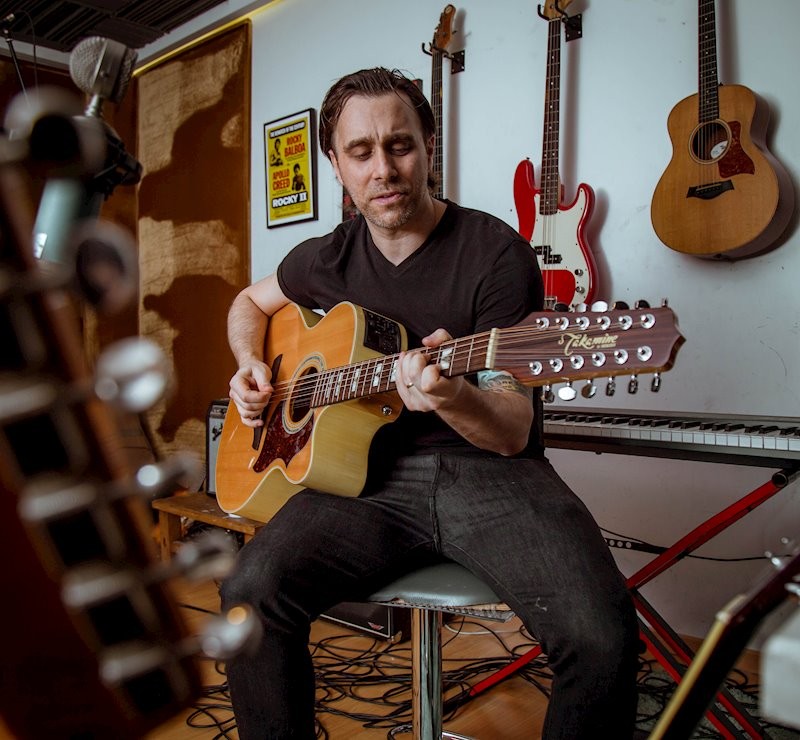 Hur känd Martin "Underdog" Perticone är i Europa får vara osagt. Argentinaren från Buenos Aires har dock varit i musikbranschen sedan han var 13 år då han blev sångare och gitarrist i Fondo Blues.
Perticone har varit med och gjort musik under 25 år och han har under alla dessa år lärt känna massor av folk och det speglar av sig på plattan …
No one else (but you)
Out of control
All you can trust
Dusty road
Giselle
Man on the moon
Back to my heart
Underdog
All you can trust (New version)
Perticone har turnerat världen över och varit något av en "hired gun" innan han bestämde sig för att släppa sin debutplatta som soloartist. Och när han skulle göra Underdog tog Perticone hjälp av sin gamle vän, och den i Latinamerika välkände artisten, Edu Giardina som dessutom finns med på låten Man on the moon.
Perticone har dessutom med andra gäster på albumet: Eric Martin (Mr. Big) är med på All you can trust och Steve Overland (FM) är med bakom mikrofonen på No one else (but you).
Och med de namnen så kan man räkna ut att det blir klassisk AOR här. Fast Perticone blandar även in en del southern rock och country i sina låtar. Den där mixen gör att det låter himla bra.
Topp tre? All you can trust, No one else (but you) och Giselle.