Nu har Malmöbandet Colorstone, peppade av en lyckospark av Narada Michael Walden, släppt fyra nya spår av egenskapad pop med rockigt stuk.
Det är toppenbra – men med en lätt tveksam låt.
4/5
Artist:
COLORSTONE
Albumtitel:
FIRST LIGHT (EP)
År:
2020
Genre:
POP
Skivbolag:
COLORSTONE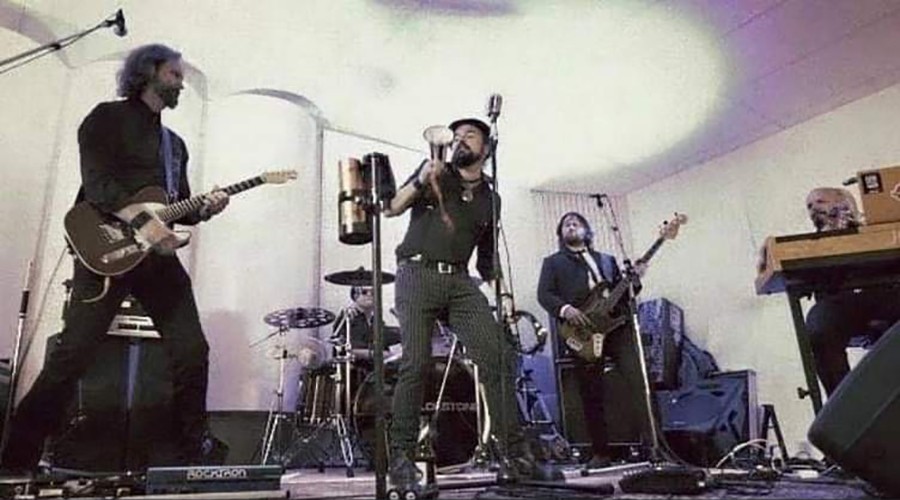 Först ett förtydligande: Narada Michael Walden är en trummis, producent och låtskrivare i USA, där epitetet "omsusad" väl kan passa. Han har varit producent åt till exempel Mariah Carey, trummis hos diverse big shots då som nu samt är han mannen bakom en radioplåga som har hörts sedan 30-35 år tillbaka; Gimme gimme gimme. Och då skrapar vi bara lite på ytan.
Men oavsett hans digra curriculum vitae så har hans vägar lite lätt korsats med Malmöbandet Colorstones. Och han har bistått med lite råd kring titellåten First light som bandet fick chans presentera för honom.
Resultatet är – som så många gånger tidigare – starkt. Det är uppåt-pop med nyanser där hantverket är väl beprövat och rutin finns i mängd hos respektive instrumentalist. Andraspåret Feeling of falling vill de delvis själva ha till nåt typ Red Hot Chili Peppers goes pop, medan jag med texten ringande ser lite av Ray Davies & The Kinks berättarstil över resultatet.
Finalen med Bad blood är det där lite röjiga jag tycker bandet måste släppa fram för att kicka liv i gubben här.
Så långt, så gott. Men Morning star? Lovande intro med dovt smårullande trummor och en sparsmakad gitarrslinga … och sedan förloras nåt på vägen. En för mig hafsigt klyschig sånginledning får mitt intresse att svalna direkt. Känns som ett misstag som en så driven sångare och backande band inte borde släppa utan att jobba på det.