American Hi-Fi är tillbaka med lite ny musik.
Då blir det en EP med covers där de bland annat lägger sina händer på Our house och I don't like Mondays.
4/5
Artist:
AMERICAN HI-FI
Albumtitel:
ANYWHERE BUT HERE (EP)
År:
2020
Genre:
PUNK, ALTERNATIVE, ROCK
Skivbolag:
RUDE RECORDS

American Hi-Fi bildades i Boston 1998 och tre år senare släppte de sin självbetitlade debutplatta som verkligen är något extra. På den plattan finns Flavor of the weak som gjorde så att man fick upp ögonen för det här bandet som ger oss poppunk, alternativ rock och power pop.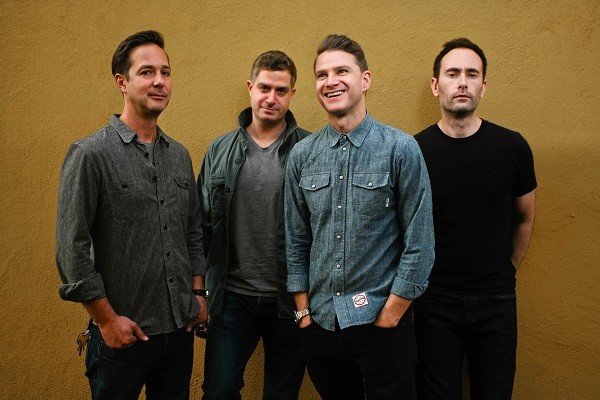 Nu är det alltså dags för American Hi-Fi att ge oss lite ny musik. De väljer dock att göra en del covers denna gång:
Steppin' out (Joe Jackson)
Our house (Madness)
Oliver's army (Elvis Costello & The Attractions)
Another nail in my heart (Squeeze)
I don't like Mondays (The Boomtown Rats)
We recorded these songs before the world shut down. We chose them because this is the music that we grew up on. The songs that came through the muffled speakers in the backseat of the family car, or in my case, blasted unremitting, through boomboxes on the streets of Brixton on my walk to piano lessons.

Stacy Jones, sångare i American Hi-Fi
Ah, American Hi-Fi gör det verkligen bra. De ger sig på en del odödliga låtar, men lyckas verkligen göra dem intressanta och på sitt sätt. De börjar med att sätta tänderna i Joe Jacksons Steppin' out från 1982. American Hi-Fi gör om den new wave/postpunk/pop-låten till något annat. Här blir det powerpop.
American Hi-Fi ger sig också på Madness monsterhit Our house som även den släpptes under 1980-talet. Den poplåten blir mer rock nu. Det låter skitbra.
EP:ns kanske bästa låt är dock – lite överraskande Oliver's army som Elvis Costello & The Attractions har gjort. Det är en popwerpopstänkare!
EP:n rundas sedan av med Squeezes Another nail in my heart och The Boomtown Rats I don't like Mondays. Den sistnämnda har varit en favorit sedan man hörde den första gången någon gång i början av 1980-talet. Den här versionen fungerar alldeles utmärkt den också.