Northlight har en jäkla massa grymma låtar under bältet.
Nu är de tillbaka med EP:n Finding a sun among a billion stars – och då låter det inte riktigt likadant som förr …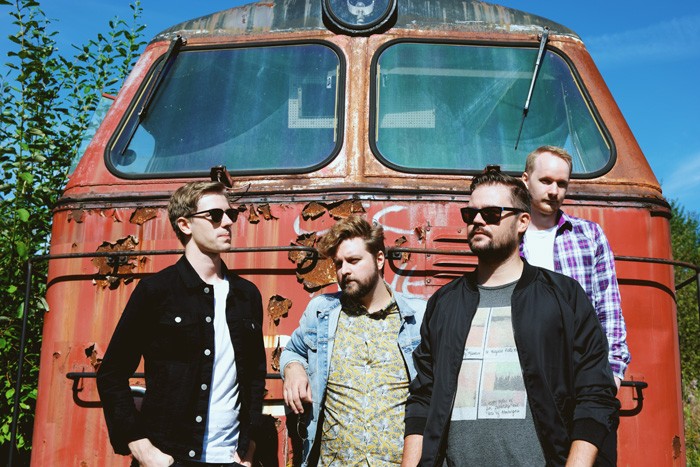 Listan på suveräna låtar med rockbandet från Karlstad kan göras lång. Där finns till exempel låtar som Everlasting sun, The fool, In this city, In the night, Fly (Like a sun upon the sky) och Voyagers. Den sistnämnda släpptes tidigt under 2018 och den rankar jag som en av de absolut bästa låtarna som Northlight har gjort.
Några månader senare får vi Finding a sun among a billion stars.
Midas
Finding a sun
Fancy cars
The grand revolution
Crossroads
Efter att de hade bestämt sig för att göra plattan kom den varmaste sommaren på 100 år i Sverige. För Northlight blev det en semester i en studio utan luftkonditionering … De var sedan klara med inspelningarna i slutet av september.
Så här säger Northlight, om EP:n, i ett pressutskick:
Vi startade dock inte EP-projektet under sommaren, tvärtom. Det säger en hel del att den här EP:n både inkluderar låtar som är helt nya och samtidigt låtar som vi började arbeta med för flera år sedan, men som vi inte har blivit klara med förrän nu. Crossroads är till exempel en av de låtarna, medan Finding a sun och Midas nästan är lika nya för oss som den som lyssnar.
Tidigare har Northlights låtar hamnat i samma fack där Keane, Tom Chaplin och Coldplay finns. Det gör de väl fortfarande, men flera av låtarna låter annorlunda mot exempelvis de låtar som räknades upp tidigare.
Det är ett spännande grepp och ett vågat grepp att ta klivet ur det man har gjort tidigare, men jag gillar det.
Vem orkar med ett band som gör precis samma sak i låt efter låt år efter år? Någon gång behöver man få en aha-upplevelse. Jag säger inte att det ska ske varje gång, men våga. Det är till och med okej om det blir fel.
Northlight vågar göra något annorlunda – fast det här är givetvis fortfarande Northlight och det är inte så att de plötsligt har börjat göra rumänsk hip-hop – och det ska de ha kredd för.
De fem låtarna berättar sin egen historia. Sedan sammanflätas allting under titeln Finding a sun among a billion stars.
Kort sagt handlar den om allting mellan det ögonblicket du inser att du saknar något (någon) i livet, till det att du hittar det du letar efter.
Just sådant gillar jag lite extra mycket. När låtarna på något sätt kopplas samman med varandra och man behöver höra allting för att få en helhet.
Det finns dock några låtar som sticker ut. Några låter som är mer det klassiska Northlight och det är då det här gänget är bäst.
Förstaspåret Midas är en sådan låt. Här blir man påmind om varför man fastnade för det här gänget. Så jäkla bra!
Sedan testar de på att göra en akustisk låt i Finding a sun. Det låter också bra. Det är soft och känslosamt. Även Fancy cars går i det akustiska spåret. Tempot går dock upp en aning och efter några lyssningar så växer det mer och mer. Då sitter man och nynnar med.
Med The grand revolution blir det återigen mer klassiskt Northlight … och då blir det en av de absolut bästa spåren på EP:n. Det sista spåret är sedan lugna Crossroads. Den börjar med en akustisk gitarr, men det fylls sedan på med fler instrument.
Som sagt, det är kul att Northlight vågar – även om det inte blir bullseyeträffar varje gång så får man lyssna på en annan sida av ett jävligt bra band.