När Northlight släppte EP:n Findning a sun among a billion star förra året testade de att gå på lite okänd mark.
Nu är de tillbaka med en ny singel och då levererar sin mer klassiska poprock/arenarock.
4/5
Artist:
NORTHLIGHT
Album:
A CELEBRATION OF HUMANITY (SINGEL)
År:
2019
Genre:
ROCK
Skivbolag:
MUSICHELP

Northlight har sina rötter i Värmlands djupa skogar. Victor Bergh kommer ursprungligen från den bruksorten Edsvalla, som har knappt 1 000 invånare, och det var under gymnasietiden som han träffade Per Eresund. De två bestämde sig för att starta ett band.
De gjorde det utan någon tidigare erfarenhet av att spela instrument. Karlstadbandet fick helt enkelt själva lära sig att skriva musik. Man kan säga att det har gått rätt bra …
Northlight, som bildades 2012, har hunnit med att göra en hel del grejer sedan starten. Everlasting sun, The fool, In this city, In the night, Fly (Like a sun upon the sky) och Voyagers är bara några av låtarna som de har levererat.
Listan, som närmar sig 20 studioinspelningar, kan göras längre och dessutom nu med en helt ny singel: A celebration of humanity.
Denna gång bjuder de bland annat på en japansk koto, en persisk santoor och en keltisk hammad dulcimer som hörs i låten.
Vi kände ett behov av att utmana oss själva, så vi kastade bort allt vi visste om låtskrivande, förträngde allt vi hade lärt oss om hur en låt skulle skrivas och började om från noll med ingenting annat än ett blankt papper.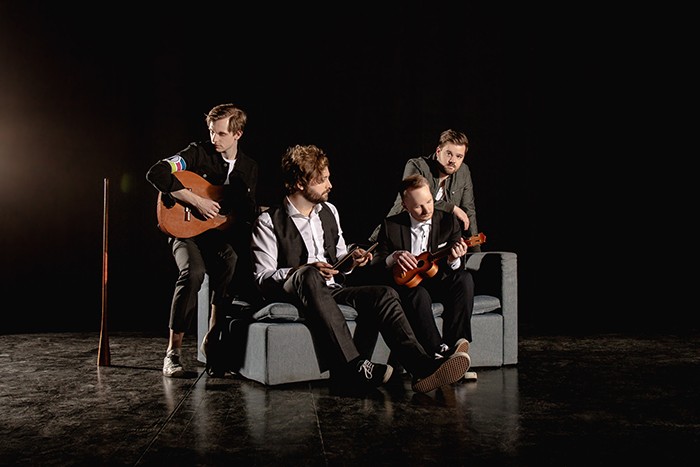 Det är dock ett Northlight som man känner igen. A celebration of humanity doftar en del Coldplay och U2 som flera av deras andra låtar också gör. Det är arenarock/poprock med en melodi som fastnar lika snabbt som refrängen.
Låten, där titeln titeln A celebration of humanity är ett citat från musikalen The greatest showman, handlar om ett kulturellt otänkbart förhållande. Det är en kärlekshistoria mellan två personer som inte kunde vara mer olika. Fast det är också ett bevis på hur oviktiga våra skillnader är.
A celebration of humanity släpptes den 17 maj.