Broadside är tillbaka med en ny platta.
Och när vi nu får Into the raging sea så får vi den bästa plattan som det amerikanska poppunkbandet har gjort.
4/5
Artist:
BROADSIDE
Albumtitel:
INTO THE RAGING SEA
År:
2020
Genre:
PUNK, POPPUNK
Skivbolag:
SHARPTONE RECORDS

Broadside bildades 2010, men det det först tre år senare som Ollie Baxxter blev sångare i bandet. Sedan dess har det blivit tre album.
Old bones (2015)
Paradise (2017)
Into the raging sea (2020)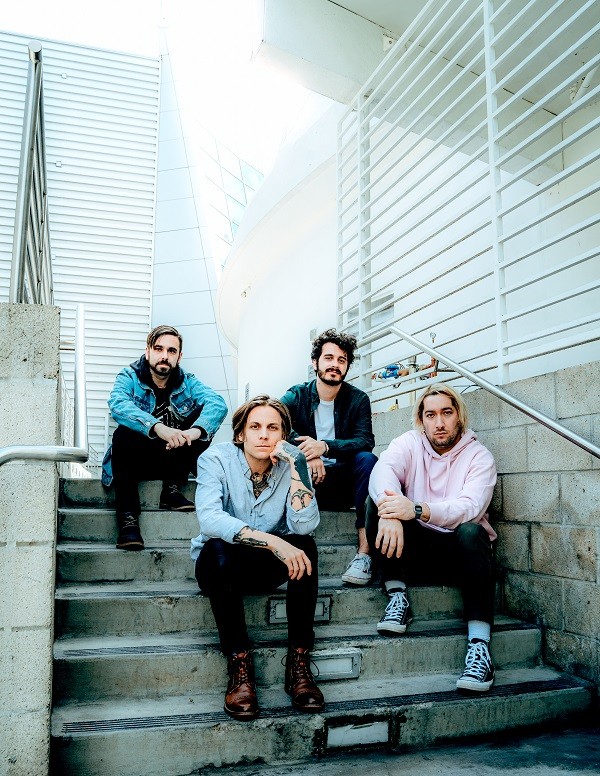 Med Into the raging sea smäller Broadside till med något alldeles extra. Det är helt enkelt en urstark platta som bör passa alla som gillar poppunk.
I don't wanna spend the night alone
Was kinda hoping you'd pick up the phone
'Cause I know of a place where we could go
We could just lose control

Broadside
The raging sea
Foolish believer
Overdramatic
Nights alone
Heavenly
Clarity
Dancing on the ceiling (with you)
Seasons
Breathe you in
The setting sun
Burning at both ends
Det är snabbt, energiskt och catchigt. Stundtals får man en melankolisk känsla, men samtidigt finns det glada låtar som får dig på bra humör. Det blir lite bitterljuvt och romantiskt.
Det som gör att denna platta sticker ut från all annan vanlig poppunk är att Broadside bjuder på lite mer än "bara" poppunk. Här finns lite alternativ rock och emo också och då blir det lite bredare vilket är ett vinnande koncept. Alla låtar är inte snabba och catchiga utan det finns även mellantempolåtar och även någon ballad.
Topp tre? The raging sea, Foolish believer och Nights alone. Clarity, Dancing on the ceiling (with you) och Breathe you in är inte fel att nämna heller …
Broadside
Ollie Baxxter (sång)
Domenic Reid (gitarr)
Patrick Diaz (bas)
Jeff Nichols (trummor)