Tidigare under året släppte synthpopduon Unroyal sin debut-EP.
Nu är de tillbaka – och då är det dags för bandets första fullängdare Mainstream.
5/5
Artist:
UNROYAL
Album:
MAINSTREAM
År:
2019
Genre:
ELEKTRONISKT
Skivbolag:
ORD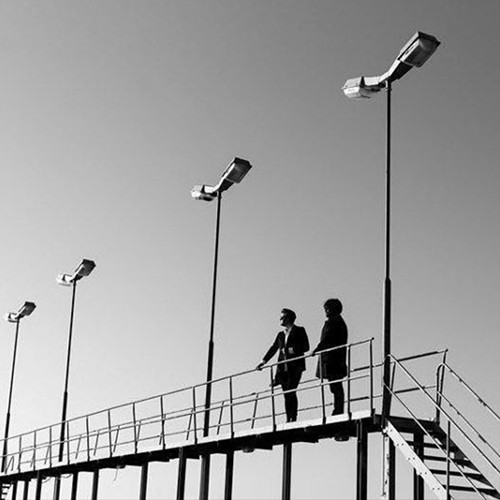 När Unroyal släppte Rest in songs-EP:n gjorde man jämförelsen med Deportees. Båda banden bjuder på lite mörk elektronisk musik.
De skiljer sig dock åt. Deportees bjuder på indiepop och Unroyal bjuder på synthpop som man kan tro är hämtad från 1980-talet. Apropå Deportees så är Thomas Hedlund med och bidrar med slagverk på detta album.
För en som har lyssnat på all möjlig synthpop sedan Depeche Mode, Yazoo, Alphaville, Erasure och alla andra dök upp under 1980-talet så blir det här ett välkommet inslag. Det är dock inte så att man kan jämföra DM med Unroyal, men en bra synthpopplatta fungerar liksom i alla väder – och Unroyals lite mer mörka synthpop fungerar ännu bättre nu när höstmörkret har lagt sig över landet. Samtidigt så känns en del låtar glada. De får liksom med båda grejerna.
Something stayed
The great undoing
Ardenne
I'm still insane
All we had was time
Adulthood
The climbers
Don't force it, Alexander
Deceivers unite
A winter's romance
Detta är låtar Umeåbandet, som består Henrik Oja och Adam Olofsson, snickrade ihop varje tisdagskväll under förra hösten och vintern då de träffades mellan klockan 18 och 21. Det var då de pusslade ihop varenda detalj i låtarna som sedan skulle utgöra debutalbumet.
– Vi skriver på omslaget "songs and sounds by Unroyal" för att vi gjort så mycket tillsammans. Även om vi har våra individuella roller så känns det som att vi varit tvungna att vara i samma rum hela tiden, även om det bara varit ett virvelljud som ska skruvas fram eller en textrad som ska slipas. Vi har lagt stor vikt vid att avsändaren ska vara gemensam, säger Henrik Oja i ett pressutskick.
Det är en smått fantastisk samling låtar som Unroyal bjuder på. Det börjar med Something stayed och man är helsåld. Synthslingorna, melodien, rösten, texten … wow! Vilken start! Unroyal skickar ut det bästa som de någonsin har gjort direkt!
De varierar sig också en del på albumet. En del låtar känns lite rakare och mindre vemodiga. Andra låtar är betydligt mer vemodiga som Ardenne där Unroyal tar hjälp av Jennie Abrahamsson med sången.
Adulthood och I'm still insane är andra magiska låtar. Den sistnämnda känns lite gladare och det är lite mer rakt på-synthpop. Melodierna, synthslingorna, sången, soundet överlag … mamma mia! Det låter liksom hur bra som helst – och med en sådan låttitel så måste man ju bara börja om och lyssna lite mer noggrant.
Fast … ah! De här låtarna som är lite mer mörka och mer melankoliska som All we had was time och A winter's romance är nästan overkligt bra. Vilken känsla man får i kroppen. Man sitter och ryser och det är nästan så att ögonen tåras.
Att Unroyal skulle skicka ut en bra platta tvivlade man inte på, men att det skulle bli så här jäkla bra … ja, det är en liten överraskning. Mainstream seglar liksom in på listan över årets bästa album.