The Drippers släppte sitt debutalbum för två år sedan.
Nu är de tillbaka.
Och de är tillbaka på alla cylindrar!
4/5
Artist:
THE DRIPPERS
Albumtitel:
SCANDINAVIAN THUNDER
År:
2021
Genre:
ACTION ROCK, ROCK
Skivbolag:
THE SIGN RECORDS

När The Drippers släppte Action rock så var det ett album som var fullmatat med opolerade action rock-låtar. Det var brutalt rått, det var snabbt, otroligt energiskt och The Drippers hade maxat allting.
Det var fett pumpande rock 'n' roll.
Nu är de tillbaka med med elva nya låtar.
5 day blues (2 day boogie)
Overload
No stars
Time for some action
Shine no light
Racing down a dead end
Rollin' aces
Dräparshuffle
Shit island showdown
Deadbeat groove
Feel the darkness
Scandinavian Thunder is the ultimate record that we wanted to make, we wanted to push everything to the max. The idea was to make the punky filth blend with the authoritarian power of hard rock, all with a straightforward rock n' roll drive. The songs are kinda catchy and structured, we set it up to be a controlled chaos.

Viktor Skatt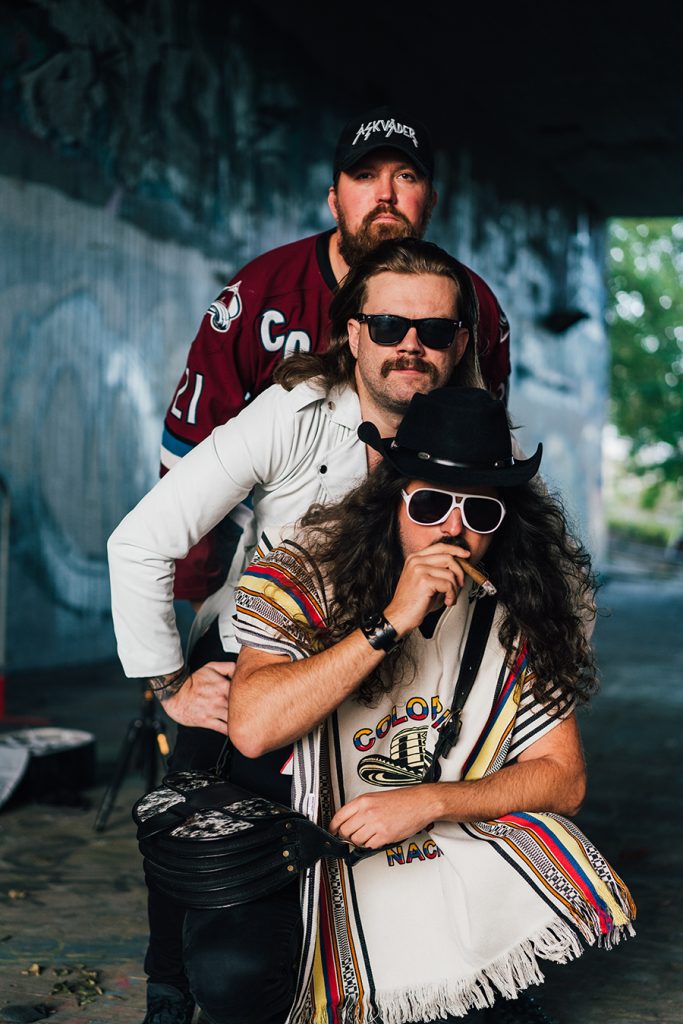 Om de har putsat upp sina låtar något Scandinavian thunder? No fucking way! Det är fortfarande rått och intensivt.
Och The Drippers har snarare dragit i gång ytterligare en stärkare och höjt volymen ett eller två steg till – och deras action rock/garage rock, där de nu även trycker in en del punk-känsla, har dränkts i både diesel och adrenalin!
Det här är högoktanig rock 'n' roll!
Topp tre? Det beror helt och hållet på vad man vill ha för tillfället. Vill du ha opolerat rock 'n' roll med punk-känsla? Testa 5 day blues (2 day boogie eller Dräparshuffle.
Vill du ha dieseldränkt rakt på-rock 'n' roll? Testa då Overload eller Time for some action.
Vill du ha ett jävla gung? Test då Deadbeat groove.
Vill du ha lite mer The Hellacopters-känsla? Testa då No stars. Vill du ha mer Motörhead-drag? Testa Shine no light.
The Drippers
Viktor Skatt (bas, sång)
William Dickborn (gitarr, sång)
Niclas Kristoferson (trummor)