Förra året fick vi solskensrock av Bob Mould.
När han nu släpper Blue heart är inte allting lika glatt. Det är inte ens nästan så …
4/5
Artist:
BOB MOULD
Albumtitel:
BLUE HEARTS
År:
2020
Genre:
ROCK, ALTERNATIVE
Skivbolag:
MERGE RECORDS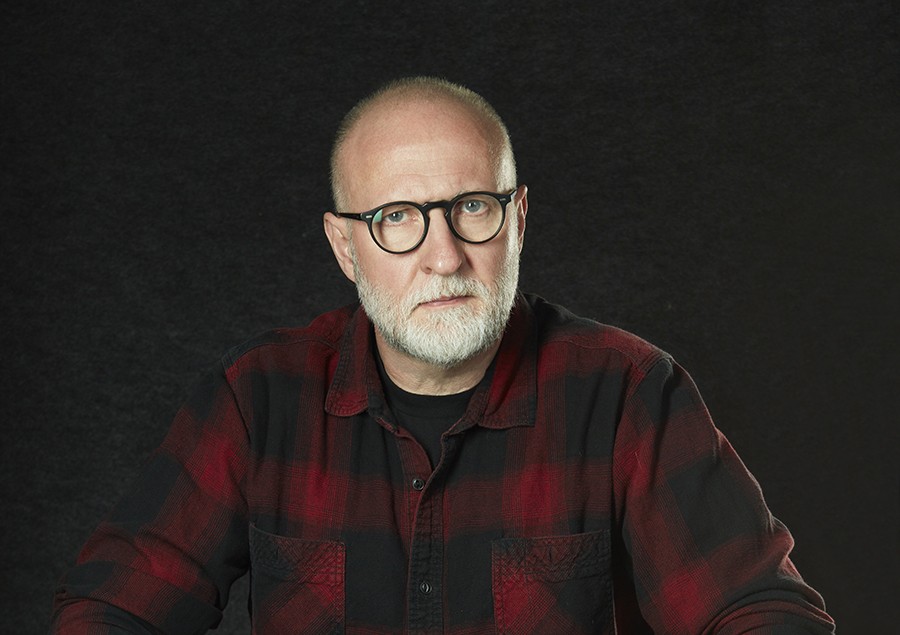 Bob Mould, som var sångare och låtskrivare i de klassiska banden Hüsker Dü och Sugar, har levererat bra plattor i hur många år som helst känns det som.
Nu är det dags igen.
Det är dags för Moulds 14:e soloplatta.
Workbook (1989)
Black sheets of rain (1990)
Bob Mould (1996)
The last dog and pony show (1998)
Modulate (2002)
Body of song (2005)
Blowoff (2006)
District line (2008)
Life and times (2009)
Silver age (2012)
Beauty & ruin (2014)
Patch the sky (2016)
Sunshine rock (2019)
Blue hearts (2020)
Om Sunshine rock var en positiv platta så väljer Mould nu att göra en protestplatta. Det är dock en protestplatta som innehåller skönt stökiga låtar.
Heart on my sleeve
Next generation
American crisis
Fireball
Forecast of rain
When you left
Siberian butterfly
Everyth!ng to you
Racing to the end
Baby needs a cookie
Little pieces
Leather dreams
Password to my soul
The ocean
This is the catchiest batch of protest songs I've ever written in one sitting.

Bob Mould
Det första som slår en är att det är så jäkla skönt att det fortfarande finns många artister som vill släppa ett fullt album. Det är ingen EP med tre-fyra låtar. Bob Mould ger oss 14 låtar och då finns det en hel del att lyssna på.
Här känner man dessutom igen Mould som är förbannad och mer eller mindre tycker att vi nu sitter ordentligt i skiten. Han ger oss det i ett alternativ rock-format där det givetvis blir en jäkla massa gitarrer där det bjuds på ett ganska stökigt sound – precis som det brukar var med den här mannen.
Om det låter bra? Självklart. Det gör det liksom alltid när Bob Mould är i farten. Det låter extra bra när han är förbannad på hur det ser ut.
När han gjorde Sunshine rock-plattan ville han vara mer positiv, men det var då han skrev American crisis. Den fungerade dock inte på det albumet. Det fungerar dock alldeles utmärkt här och det var den låten som sådde fröet till hela Blue hearts-albumet: "At the time, it just seemed too heavy. Today it seems fucking quaint", säger han i ett pressutskick inför albumsläppet.
Och på den låten sjunger han: "I never thought I'd see this bullshit again // To come of age in the '80s was bad enough // We were marginalized and demonized // I watched a lot of my generation die // Welcome back to American crisis".
Det är dock bara en av många höjdpunkter på den här ilskna alternativa rock-plattan.
Topp tre? Siberian butterfly, Everyth!ng to you och Baby needs a cookie.