Den innersta musiken i Samis hjärna. Pelle Miljoona Oy!? Klart du visste att det är det legendariska finska punkbandet där Sami Yaffa inledde sin karriär kring 1977.
Sami är dock mer känd för sin tid i Hanoi Rocks, New York Dolls och sedan flera år tillbaka har han lirat med Michael Monroe Band.
3/5
Artist:
SAMI YAFFA
Albumtitel:
THE INNERMOST JOURNEY TO YOUR OUTERMOST MIND
År:
2021
Genre:
ROCK
Skivbolag
LIVEWIRE, CARGO RECORDS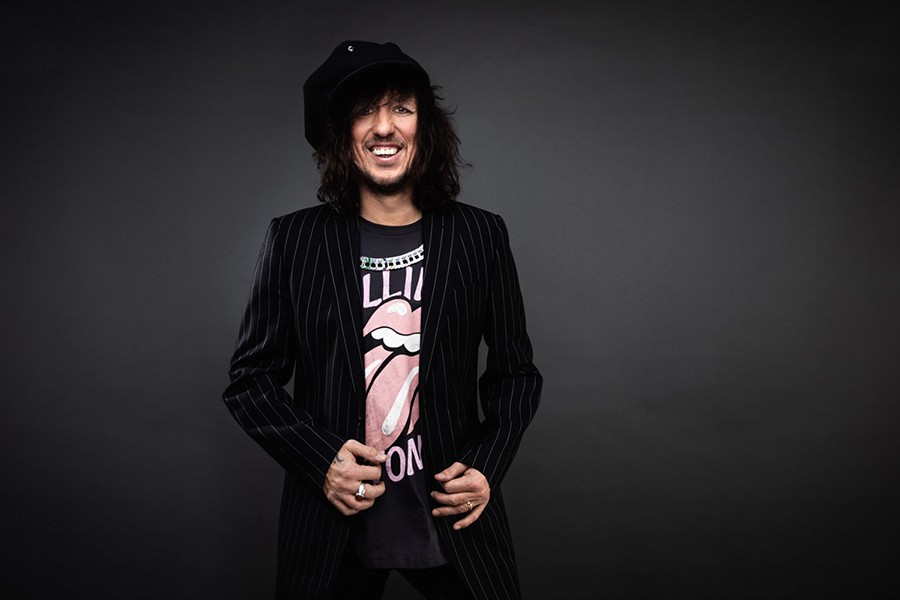 Jag själv har nog egentligen mest koll på att han hoppade in i Joan Jett och amerikanska Jetboy. Han begränsade sig inte till det utan har även turnerat med The Hellacopters och varit programledare i finsk tv.
I grund och botten bekänner sig Sami till The Clash och The Rolling Stones enligt den medföljande informationen, inte minst för att de kan spela ett antal stilar utan att förlora sitt sound på vägen. Ledtråd, Sami kan han med!
Armageddon together
Selling me shit
Fortunate one
Rotten roots
Germinator
Down at S:t Joe's
I Can't stand it
You gimme fever
The last time
Look ahead
Cancel the end of the world
Det finns lekfullt enkla hopp mellan musikstilar på denna skiva och inledande Armageddon Together är närmast Motörhead med ett renare sound, Selling me shit är punk, medan Down at S:t Joe's närmast påminner om John Waite och You gimme fever också är rätt soft. Last Time är återigen lätt kaosartad punk med någon form av finsk touch. Sami avslutar eftertänksamt med Cancel the end of the world. Eftertänksamt och gungande kommer han fram till att det finns en fortsättning efter armaggeddon.
För den som inte spelar denna skiva med ett öppet sinne kommer det att låta som en tonsatt mental störning. Sami blandar spröda tongångar med punk av närmast kaosartad karaktär och i mina öron kommer han definitivt ut helskinnad på andra sidan detta musikaliska äventyr!