Våren och hösten 2020 drog Terje Espenes ut på en soloturné för att hylla Bruce Springsteen.
Nu släpper han albumet Hopes and dreams: The songs of Bruce Springsteen.
4/5
Artist:
TERJE ESPENES
Albumtitel:
HOPES AND DREAMS: THE SONGS OF BRUCE SPRINGSTEEN
År:
2021
Genre:
ROCK, AMERICANA
Skivbolag:
INNER EAST RECORDS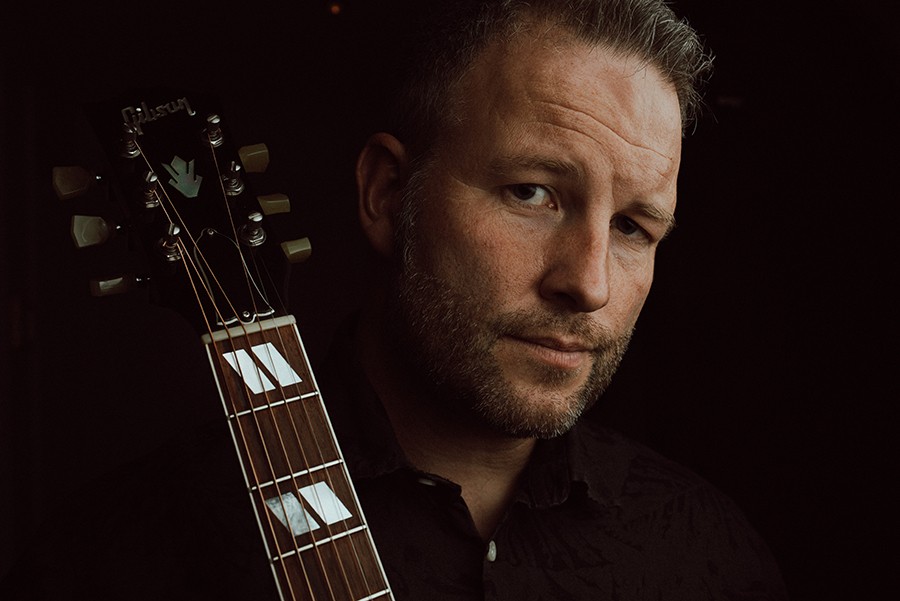 När Terje Espenes (Jack Stillwater) gav sig ut på sin soloturné var utgångspunkten att göra en enmansshow. Espenes skulle hylla Springsteen, som fyllde 70 år 2019, med nedskalade och intima låtar på lite mindre scener.
Det är från dessa spelningar som Espenes hämtade inspiration till att göra albumet Hopes and dreams: The songs of Bruce Springsteen.
Wreck on the highway
I'm on fire
Downbound train
Tougher than the rest
Factory
The river
Streets of Philadelphia
Highway patrolman
Atlantic city
Point blank
Espenes, tillsammans med Eivind Kløverød och Lars Endrerud, spelade in låtarna live i studion under fyra dagar. Dessutom hade han med sig gästrartister som Trond Svendsen, Hege Brynildsen och Freddy Holm.
Espenes gjorde låtarna med en jäkla känsla och man kan höra att han har största respekt över originallåtarna – trots att de här kommer i en ny skepnad.
Espenes gör de här klassiska Springsteen-låtarna i ett country-, americana och rootsrock format. Det fungerar faktiskt väldigt bra. Visst, ett original är alltid ett original och Bruce Springsteen är alltid Bruce Springsteen, men Terje Espenes hyllning är både bra och känslosam.
När man ser låtlistan så har Espenes inte valt de största hitsen utan snarare låtar som han själv känner för.
Fast det är väl självklart att en låt som The river – en av Springsteens absolut bästa – finns med. Jag vet inte om det är så smart att ta en sådan låt och sätta på den en amerciana/rootsrock-kostym … men det är det! Espenes gör den väldigt, väldigt bra och det är riktigt kul att få höra låten på det här sättet.
Espenes väljer ytterligare två låtar från The river-albumet som släpptes 1980: Wreck on the highway och Point blank. Kul val och kanske inte helt självklara för alla.
Här finns också Tougher than the rest som är hämtad från Springsteens kanske mest underskattade album, Tunnel of love (1987). Espenes gör det återigen väldigt bra och med en härlig känsla där man nästan får en del Johnny Cash-vibbar.
Annars är två av höjdpunkterna på albumet två låtar från Born in the USA (1984): I'm on fire och Downbound train. Seriöst … som Espenes gör I'm on fire … Rysningar! Även Espenes version av Downbound train är härlig. Här blir det en lite snabbare låt och americana- och countrytonerna skruvas upp. Stråkarna lyfter dessutom allting lite extra.
Ett par låtar till måste nämnas. Det är Streets of Philadelphia (1993) som Springsteen gjorde till filmen med samma namn och Atlantic city från Nebraska (1982). Den sistnämnda … wow! Den där hästjazzkänslan … det fungerar så jäkla bra!