Ett nytt hårdrocksband med medlemmar från Sverige, England och USA presenterar sig.
De gör det med debutplattan The United Rock Nations.
4/5
Artist:
T.U.R.N
Albumtitel:
THE UNITED ROCK NATIONS
År:
2021
Genre:
HÅRDROCK
Skivbolag:
T.U.R.N RECORDS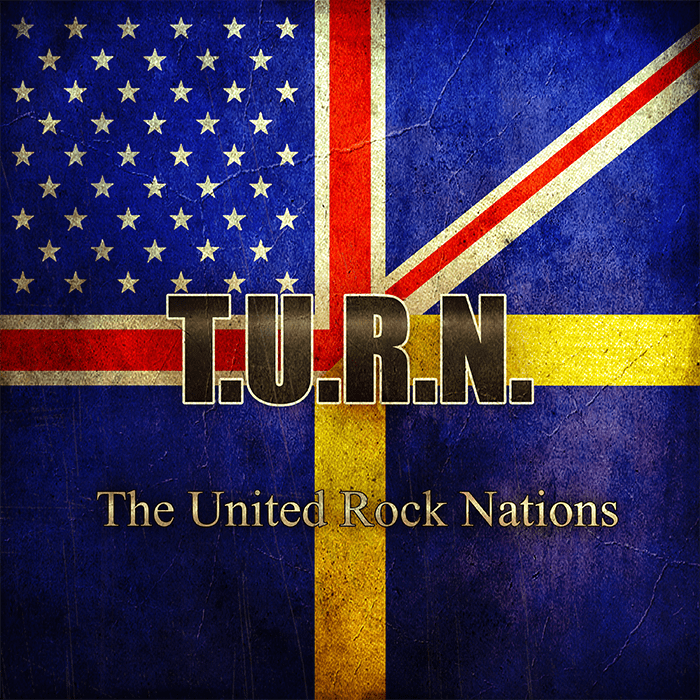 The United Rock Nations (T.U.R.N) bildades av den svenske sångaren Daniel Valberg och den amerikanske basisten Hammer Head. Då var det mest tänkt att bli ett coverprojekt, men de insåg snart att de kunde göra något mer än så av det.
De tog in engelsmannen Graham Lane på gitarr och keyboards och började arbeta på låtar. De började att skriva låtar och göra en del inspelningar på sina olika håll. Samtidigt rekryterade de Hammer Heads brorsa, gitarristen Des Samita. En pusselbit saknades dock, en trummis. Det skulle också lösa sig. 18 månader senare hitta de amerikanen Spencer Langley som tog hand om det.
Demons
Unreal dreams
Can't keep me away
Stormy nights
Living in chains
Love shack
Shine
Forgotten souls
Potion of endless love
Children of this time
Det finns en anledning till att de tog bandnamnet The United Rock Nations. Det är precis så det är. De sitter på olika platser av världen och gör låtarna. Och då är det otroligt häftigt att det kan låta så bra som det gör!
This is the album I always dreamed about creating. Although it took a long time we patiently waited for the write pieces for this album.

Hammer Head
För den som gillar klassisk hårdrock som Def Leppard, Guns N' Roses, Scorpions, Skid Row och Van Halen så är det verkligen värt att kolla upp det här gänget.
Nu handlar det inte bara om någon retrohårdrock utan det tar med sig det klassiska soundet in i 2021 och det låter verkligen skitbra!
Redan när klockarna klämtar i Demons blir man nyfiken och när sedan låten allt eftersom kickar i gång mer och mer så har man maxat volymen på stärkaren. Detta är hårdrock och hårdrock ska spelas högt!
Unreal dream blir mer melodisk, men det handlar inte om någon AOR, och vibbarna från Scorpions finns där precis som ett härligt gitarrsolo.
Can't keep me away är ultracatchig och en av favoriterna på albumet. Visst doftar det AOR över den här låten där sångaren Daniel Valberg briljerar …
Powerballaden Stormy night är en annan riktigt bra låt, men när T.U.R.N fyrar av allt de har i Living in chains så tänder allting till lite extra. Det är tungt, snabbt och melodiöst. Det är det också i Forgotten souls.
Potion of endless love är kanske inte någon av de snabbaste låtarna, men vilken känsla T.U.R.N gör den här låten med. Det är en riktigt vass låt och återigen får man en del Scorpions-vibbar. Ja, det är plattas bästa nummer. Vilken refräng! Fast sistaspåret är inte så jävla dumt det heller …
Du hittar dem på Facebook här och på Distrokid här.