Gillar du Nickelback? Black Stone Cherry? Volbeat?
Då är det inte alls omöjligt att du gillar Silveras debutplatta Edge of the world.
4/5
Artist:
SILVERA
Albumtitel:
EDGE OF THE WORLD
År:
2020
Genre:
HÅRDROCK
Skivbolag:
MIGHTY MUSIC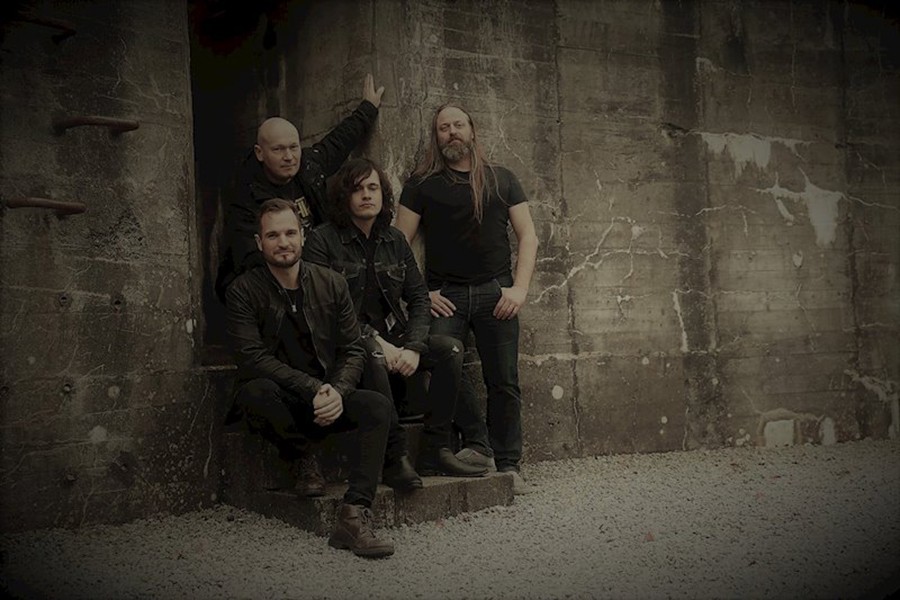 Silvera bildades 2017 av Michael Krogh, Simon Nilsson Krabbesmark, Rasmus Lindegård Hovde och Jens Gade. De hade dock spelat tillsammans tidigare. Sedan 2015 och fram tills Silvera kom till så spelade de i hårdrocksbandet Malfunction. När det bandet lades ned gick de vidare med ett nytt namn och en ny musikstil.
Nu kommer plattan Edge of the world.
Alive
Something else
Edge of the world
No air
Everything we are
Generation Z
Light in life
The reckoning
Filling the void
On my feet
Promise
Det danska hårdrocksbandet är inspirerat av klassisk hårdrock och metal och i pressutskicket inför albumsläppet beskrivs deras sound som en hybrid av amerikansk radiorock som Nickelback och Alter Bridge som har en skandinavisk touch, inte helt olikt Volbeat.
I've completely fallen for the Silvera album! In no way had I imagined an album this strong. This has tremendous international potential and is some of the best Danish hardrock I've released ever. Both the songwriting, production, and completion.

Michael H Andersen, CEO på Mighty Music
Det är lätt att förstå Andersen. Silvera levererar lite allt möjligt här. Det är allt från mer melodiska nummer och ballader till tyngre låtar där det finns plats för grunge.
Det är dock när de blir lite softare som en annan uppskattar dem mest … fast man blir ju inte direkt ledsen när de öser på heller.
Silvera bjuder på en vass debutplatta som hamnar i det moderna hårdrocksfacket.
Topp tre? Edge of the world, Everything we are (som är en duett tillsammans med Kobra Paige från Kobra And The Lotus) och Alive.
Silvera
Michael Krogh (sång, gitarr)
Simon Nilsson Krabbesmark (gitarr)
Rasmus Lindegård Hovde (bas)
Jens Gade (trummor)