Blues.
Rock.
Funk.
Fantastiska The Mojo Slide är tillbaka med albumet Manic panic.
4/5
Artist:
THE MOJO SLIDE
Albumtitel:
MANIC PANIC
År:
2020
Genre:
BLUES, ROCK
Skivbolag:
NOB COUNTRY RECORDS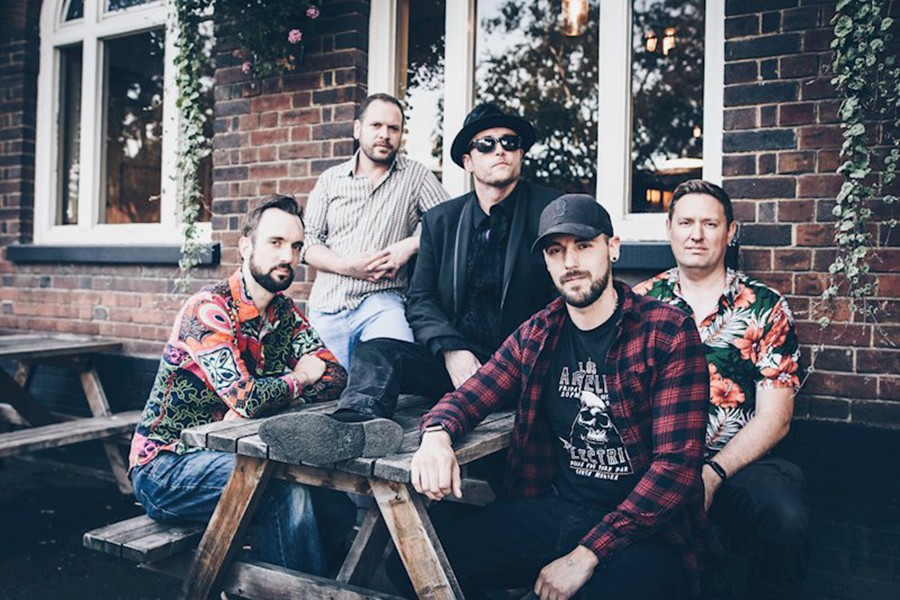 The Mojo Slide, som kommer från Cambridge och St Neots, Cambridgeshire, bildades 2011 och debutalbumet Twist your bones släpptes under slutet av 2015.
Men det var då och nu är det dags för ny musik från det här spännande rockbandet.
Good man down
Not in my name
Good times
Catch me if you can
Wandering breeze
Fallen angel
Now I've gone
Big black hole
Voodoo eyes
I'd do time for Daisy
To kill a monkey
Lost cause
The lost ship of the desert
Oj, detta är skönt alltså! Det är klassisk rock och blues som The Mojo Slide mixar ned tillsammans med en del funk. När bandet dessutom är hur tajt som helst så blir det en groove som man inte får höra varje dag.
Det är inte bara som så att det känns smittsamt bra utan det känns dessutom flörtigt och sexigt. Ja, jag kan inte ens förklara det, men det är känslan man får på Catch me if you can. Lägg sedan till ett makalöst gitarrsound på den låten och man sitter nästan och spinner runt i cirklar.
Men allt låter inte likadant. Det gör det inte på långa vägar. Den mer mörka Wandering breeze har country- och folkrock-vibbar. Now I've gone är en akustisk sak, till en början, och det fungerar hur bra som helst – fast det gör varenda låt på plattan.
Topp tre? Good times, Catch me if you can och Now I've gone.
The Mojo Slide
Mark Wilks (sång)
Mike Fenna (gitarr)
Matt Legg (gitarr)
Danny Savage (bas)
Michael Graham (trummor)