Hurts släpper sin femte fullängdare: Faith.
Då låter det brittiska bandet mörkare än någonsin tidigare.
4/5
Artist:
HURTS
Albumtitel:
FAITH
År:
2020
Genre:
SYNTHPOP, NEW WAVE, ELEKTRONISKT
Skivbolag:
LENDO RECORDS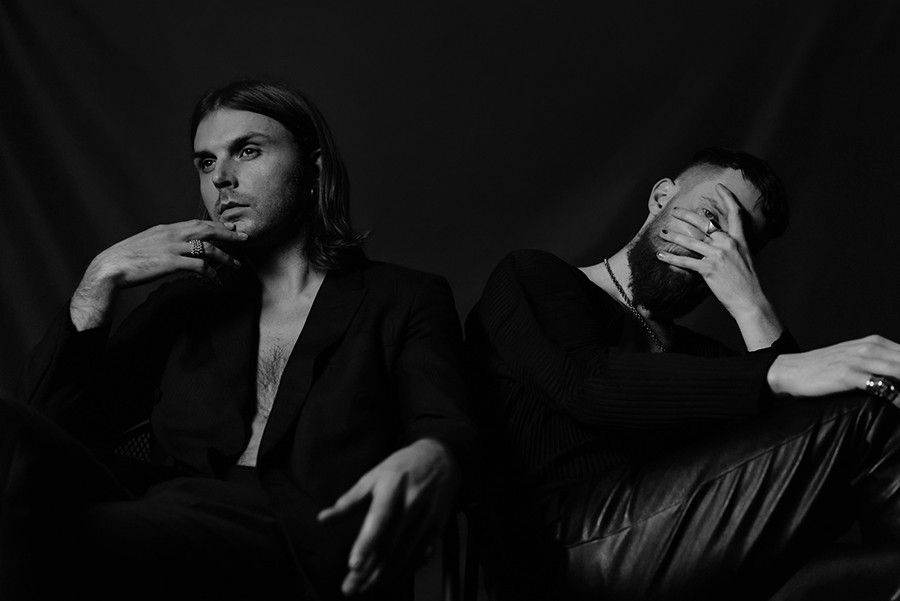 Hurts bildades i Manchester under 2009 av sångaren Theo Hutchcraft och multiinstrumentalisten Adam Anderson. Den duon har varit intakt hela vägen under de album som Hurts har släppt.
Happiness (2010)
Exile (2013)
Surrender (2015)
Desire (2017)
Faith (2020)
Det har tagit Hurts två år att göra plattan där de är mer utelämnande och mer personliga än någonsin tidigare.
Voices
Suffer
Fractured
Slave to your love
All I have to give
Liar
Somebody
Numb
Redemption
White horses
Darkest hour
Första singeln från plattan är Voices och redan med den så kom det ett litet mörkt sound. Det är ett elektronica-pop-anthem med ett mardrömsliknande tema.
Hurts fyllde sedan på med Suffer. Då blir det ännu mörkare. Ja, Hurts dyker rakt in i sitt innersta och då får de till en kanonlåt. Visst, det är knappast något som man kan studsa runt till, men ibland är det just det mörka och eländiga som man vill ha och hela albumet föddes egentligen ur en kris.
Adam Anderson har redan tidigare berättat om sin kamp mot psykisk ohälsa. Även Theo Hutchcraft har haft det jobbigt med psykisk ohälsa. Ja, det var så illa att det inte alls var säkert att bandet skulle kunna leva vidare.
I was physically and mentally absolutely exhausted. To the point where I was at breaking point. I had to stop and not do anything for a while because I couldn't think, I couldn't focus, or anything. And I didn't know what the future held really. I didn't know if we'd make another album again.

Theo Hutchcraft om hur han mådde efter bandets senaste turné 2018
Men ett album blev det alltså och hela plattan genomsyras av mörker. Nu är det inget dåligt med det och det är knappast så att man mår dåligt över att få höra det, men visst väcker det till eftertanke.
Hurts varierar sig dock en del i sitt sound. Det finns en del låtar som låter mer industri. Här finns också några alldeles magiska synthpoplåtar och när balladen All I have to give går i gång är det nästan så att ögonen tåras. Vilken känsla det är i den låten! Tänk att försöka allt vad man kan, men att det kanske inte räcker till? Och dessutom veta att man inte kan göra något mer …
Hurts ser dock till att det finns hopp. De gör det med låten Darkest hour.
Topp tre? All I have to give, Darkest hour och Suffer.