Ibland kan det ta tid att upptäcka en del band.
För mig tog det 22 år att hitta Needtobreathe … som nu släpper det fantastiska albumet Out of body.
4/5
Artist:
NEEDTOBREATHE
Albumtitel:
OUT OF BODY
År:
2020
Genre:
INDIE, ROCK, FOLK
Skivbolag:
ELEKTRA RECORDS, CEBTRICITY MUSIC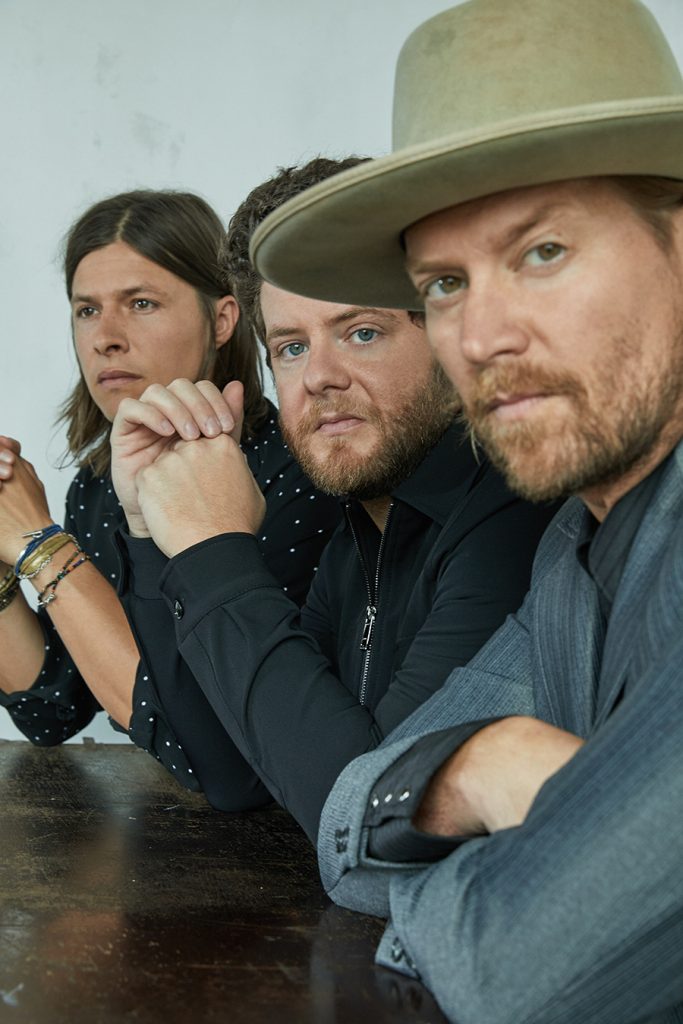 Needtobreathe, som kommer från Seneca, South Carolina, har beskrivits som ett kristet rockband. Det kan väl vara därför som en annan har missat dem. Det där brukar inte vara speciellt spännande.
Det är dock lite missvisade när det handlar om Needtobreathe. Visst, det nämns Jesus i någon låt och lite annat i någon annan, men det är inget som stör.
I stället är det rock, folkrock, country och indierock i det som Needtobreathe ger oss på sin senaste platta.
Daylight (2006)
The heat (2007)
The outsiders (2009)
The reckoning (2011)
Rivers in the wasteland (2014)
Hard love (2016)
Out of body (2020)
Det blir elva spår på out of body:
Mercy's shore
Alive
Hang on
Survival
Child again
Out of body
Who am I
Banks
Riding high
Bottom of a heartbreak
Seasons
Det är ett riktigt skönt sound som Needtobreathe skickar ut. Det låter lite som Mumford & Sons i ett stadiumrockformat. Det är lite mer, lite maffigare och mer rock än hur Mumford lät på sin senaste platta – och då blir det bra.
Och det blir bra hela vägen från start till mål. Needtobreathe lyckas göra en platta där allt från Mercy's shore till Seasons låter riktigt bra.
Topp tre? Out of body, Alive och Hang on.
Needtobreathe
Bear Rinehart (sång, gitarr)
Seth Bolt (bas)
Josh Lovelace (keyboards)