… har. Så löd nåt gammalt talesätt som väl riskerar missförstås numera.
Men fy tusan, så många bra sångare här fanns.
Och finns.
4/5
Artist:
MAD INVASION
Albumtitel:
EDGE OF THE WORLD
År:
2021
Genre:
HÅRDROCK
Skivbolag:
MI MEDIA, BORDER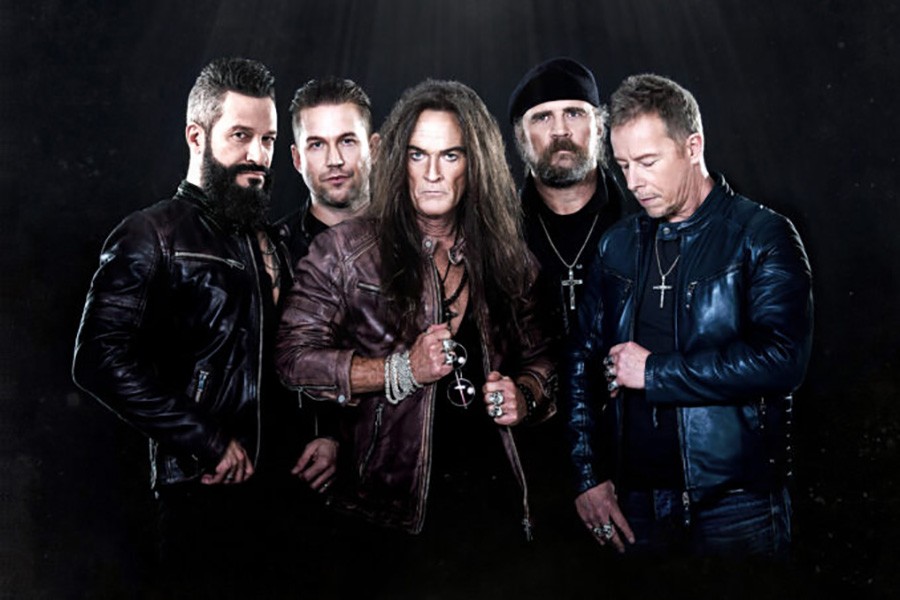 Matti Alfonzetti, Micke Oran, Jim Jidhed, Göran Englund – listan kan göras väldigt lång över inhemska sångare som gjorde sig namn runt typ 1985-2000 när hårdrock var lite mer av amerikansk AOR fast med en ruffigare approach och inte alltid så jäkla finslipad i kanterna.
Då ska heller inte glömmas den från Göteborg till Skåne flyktade Pete Sandberg (Alien, Snake Charmer och nästan dussinet fler band) som här under ett längre tag jobbat ihop med studioteknikern och gitarristen Björn Dahlberg.
Deras, under namnet Mad Invasion, samlade produktion – förutom nåt singelsläpp hit eller dit – har resulterat i ett album där kompetenta medmusiker som Hal Marabel (gitarr, klaviatur), Mats Jeppsson (bas) och Mats Bergentz (trummor) alla bidrar till en platta som är så nära ett slags bandmässig fulländning.
Det är melodiskt påhittigt och inte sällan med en reminiscens av Purple, Heep, Rainbow från "då", men med en fräsch touch av nutid med morrande (och nedstämt fem tonsteg, typ) gitarrer, dundrande bas och trummor – och att Mickey Dee gästar på några videospår är väl en del kompisskap med Sandberg från Göteborgstiderna. Mats Bergentz trumspel garanterar i alla fall tillräckligt hög klass.
Men för att återkomma till sångare och det kluster av fantastiska röster hårdare rock gett utrymme genom åren … Pete Sandberg är bitvis alldeles strålande och utan den kalibern vore en del låtar möjligen lite mer av "okej, men …"
Pete Sandberg och Mad Invasion är som att med glädje göra en tidsresa bakåt mot 1980-talets sista hey-days och det är väl det närmaste en skinnpaj och lugg undertecknad kommer numera.