Här har ni en spännande debutplatta: Who I am.
Det är Cory Marks som ligger bakom den och han ger oss country blandat med rock 'n' roll.
4/5
Artist:
CORY MARKS
Albumtitel:
WHO I AM
År:
2020
Genre:
COUNTRY, ROCK
Skivbolag:
BETTER NOISE MUSIC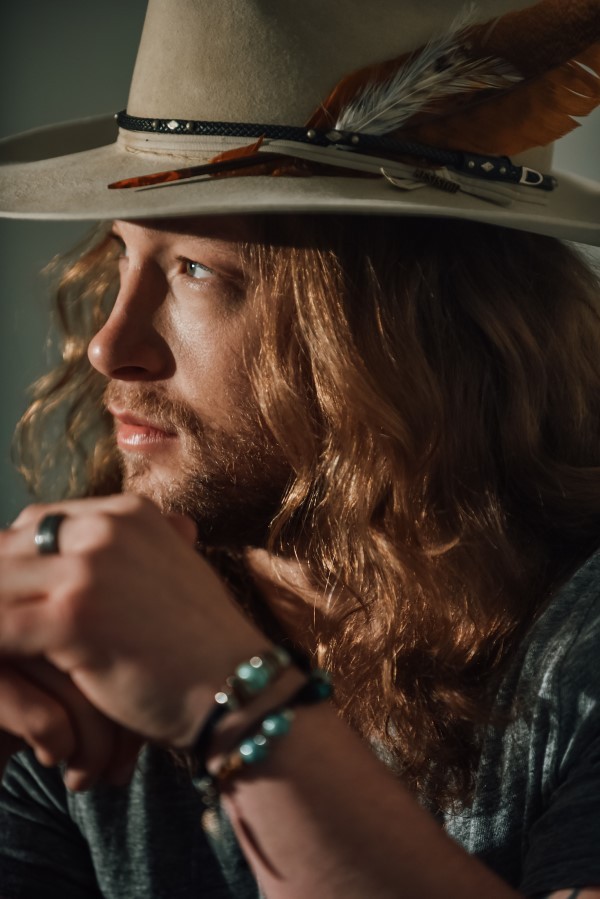 När Cory Marks växte upp lyssnade han på artister och band som Deep Purple, Ozzy Osbourne och Rush, men han lyssnade även på sina föräldrarnas album där Waylon Jennings och Merle Haggard fanns i skivsamlingen. Man kan väl säga att det märks i Marks låtar …
Devil's grin
Outlaws & outsiders
Good to be us
Blame it on the double
Another night in jail
Who I am
Drive
Better off
My whiskey your wine
Keep doing what I do
Out in the rain
She's Hollywood
My whiskey your wine (Acoustic)
Visst, det är inte heavy metal eller hårdrock som vi får här utan det är musik som hamnar i countryfacket. Fast den som hoppas på en klassisk countryplatta lär bli besviken. Här blir det någon outlaw country. Det blir lika mycket rock 'n' roll som country och en annan fastnar för det väldigt snabbt. Ja, man behöver bara höra sommardängan Drive …
Fast innan dess har vi fått en riktigt fet låt i Devil's grin. Vi har också fått den fantastiska Outlaws & outsiders där Cory Marks har fått hjälp av Travis Tritt, Ivan Moody och Mick Mars.
Vi har även fått Blame it on the double som både är catchig och tung och vi har fått balladen Another night in jail.
Det är dock med Drive som man verkligen börjar vrida upp volymen på stärkaren. Det är så somrigt att man verkligen bara vill sätta sig i bilen eller på hojen och dra en runda i sommarvärmen. Det är catchigt och allt annat än tungt.
Det finns ytterligare en låt där Marks samarbetar med en annan artist. Det är på Out in the rain där Lzzy Hale tar plats och då blir det en känslosam duett.
Marks musikkarriär fick en häftig start. Det var under tiden han pluggade och lirade collegehockey som hans lagkamrater tjatade upp honom på scenen. Bandet som egentligen spelade hade tagit en paus och Marks klev upp på scenen på den lokala baren och fyrade av några låtar.
It was a packed little bar. I did two originals and two covers, and afterward, people were coming up to me and asking where I was playing next. I didn't have an answer for them, because this was literally the first time I'd ever sung in front of anyone.

Cory Marks på sin webbsajt