Nick Cave And The Bad Seeds är knappast någon upplyftande musik.
Snarare är det så mörkt att man knappt orkar röra sig.
Likväl är det alldeles strålande bra!
4/5
Artist:
NICK CAVE AND THE BAD SEEDS
Album:
GHOSTEEN
År:
2019
Genre:
ROCK, ALTERNATIVE
Skivbolag:
GHOSTEEN LTD.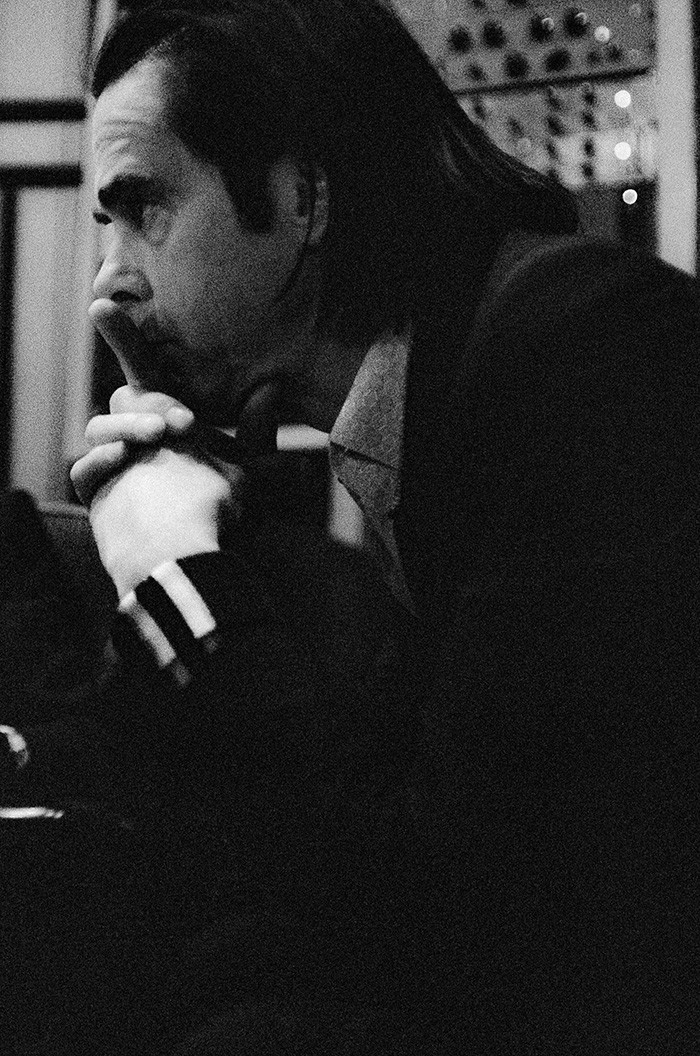 Nick Cave And The Bad Seeds bildades i Melbourne 1983 av Nick Cave, Mick Harvey och Blixa Bargeld. 2019 är det bara Cave som finns kvar av den trion. Diskografin är smått fantastisk även om albumen kan vara aningen ojämna …
From her to eternity (1984)
The firstborn is dead (1985)
Kicking against the pricks (1986)
Your funeral … my trial (1986)
Tender prey (1988)
The good son (1990)
Henry's dream (1992)
Let love in (1994)
Murder ballads (1996)
The boatman's call (1997)
No more shall we part (2001)
Nocturama (2003)
Abattoir blues/The lyre of Orpheus (2004)
Dig, Lazarus, dig!!! (2008)
Push the sky away (2013)
Skeleton tree (2016)
Ghosteen (2019)
Det är album som rör sig mellan post-punk, alternativ rock, experimental rock och art rock. Det är mörkt som tusan och det är inte den lättaste saken att hålla humöret uppe när man lyssnar på det som Nick Cave And The Bad Seeds skickar ut gång på gång. När man tror att det inte går att hamna djupare ned i en mörk brunn så bevisar det här gänget att det visst går.
The songs on the first album are the children.
The songs on the second album are their parents.
Ghosteen is a migrating spirit.
Part 1
The spinning song
Bright horses
Waiting for you
Night raid
Sun forest
Galleon ship
Ghosteen speaks
Leviathan
Part 2
Ghosteen
Fireflies
Hollywood
Ghosteen är den sista delen i en trilogi där även albumen Push the sky away och Skeleton tree ingår. Bara med det i bakhuvudet så kan man räkna ut att det kommer att bli en avskalad, melakolisk och mörk platta. Här går de dock ett steg längre och det blir något drömlikt sound på flera låtar. Det är piano och synthar. Och så jäkla mycket till gitarrer finns inte här. Någon rockmusik är det inte att tala om utan här handlar det om texterna – som gör dig allt annat än glad …
Fast det spelar ingen roll. Det är ju det som är Nick Cave And The Bad Seeds. Det ska vara deppigt. Det ska liksom vara så trasigt som möjligt.
En grej med detta är att man ibland kan behöva en inkörsport till en platta. Man behöver liksom den där låten som biter sig fast och gör att nackhåret reser på sig så att man låter allting få en chans att växa.
På Ghosteen är den låten är utan tvekan Waiting on you. Den är så sorglig att man nästan börjar lipa …
Your body is an anchor, never asked to be free
Just want to stay in the business of making you happy
Well, I'm just waiting for you
Waiting for you
Waiting for you
Waiting for you
Waiting for you
Waiting for you
Andra kanonlåtar är Bright horses och Galleon ship fast favoritlåtarna kan säkert ändras över tiden. Man lär upptäcka nya saker ju mer man lyssnar på den här plattan.
Nick Cave And The Bad Seeds
Nick Cave (sång, piano, synthesiser)
Warren Ellis (synthesiser, flöjt, violin, piano)
Thomas Wydler (trummor)
Martyn Casey (bas)
Jim Sclavunos (vibrafon, slagverk)
George Vjestica (gitarr)