Gillar du alternativ rock som ligger någonstans i det facket där klassiska band som Matchbox Twenty och The Goo Goo Dolls finns?
Då finns det en platta som du bara inte får missa – det är Kyles Tolone som släpper Low spirits & fireworks.
5/5
Artist:
KYLES TOLONE
Album:
LOW SPIRITS & FIREWORKS
År:
2019
Genre:
ROCK
Skivbolag:
KYLES TOLONE RECRODS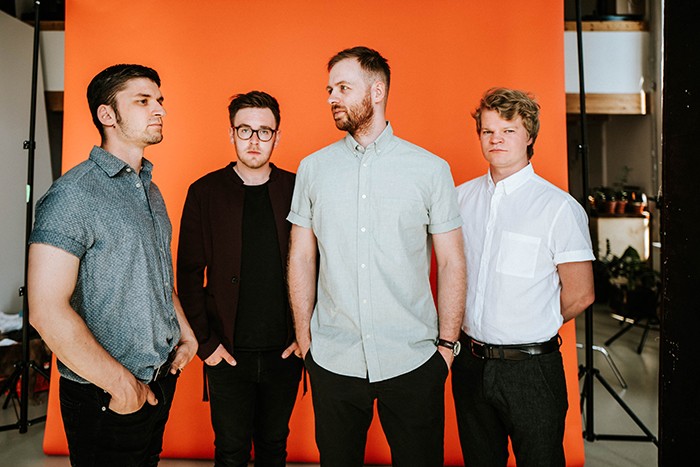 Kyles Tolone bildades i tyska Göttingen 2012. De skickade ut ett par EP:s innan det var dags att fullängdsdebutera med Of lovers & ghosts 2017.
En annan missade allt det där så när det är Low spirits & fireworks som får presentera Kyles Tolone för mig – och man blir knappast besviken. Det är rena a-ha-upplevelsen!
Kyles Tolone låter inte alls som något från Tyskland. Det här är så mycket amerikansk alternativ rock som det kan bli! Det spelar ju i och för sig noll roll från vilket land de kommer, men det låter onekligen amerikanskt – och framför allt så låter det bra. Det låter skitbra.
Higher
The void
Reign over me
So I lie
Realign
Restless
Down in the water
Til it breaks
Let the cities burn
Estranged lovers
Grateful life
Det är en väldigt stark platta som Kyles Tolone skickar ut. Det är en ganska soft alternativ rock och jämförelsen med såväl Matchbox Twenty och The Goo Goo Dolls är redan gjord. Man kan nämna att det här påminner en del om hur Matchbox Twenty och The Goo Goo Dolls lät på sina tidigare album – då de lät som bäst.
Det är bara till att vrida upp volymen och dra i gång inledningsspåret Higher så vet du vad du kommer att få under den närmaste tiden.
Efter det så radar Kyles Tolone upp riktigt bra låtar och gillar man lite småsoft alternativ rock så borde detta fungera väldigt bra. En annan har i alla fall hittat en ny favoritplatta – och ju mer man spelar den desto bättre blir den.
Det finns faktiskt inte ett svagt spår här. Däremot finns det gott om toppar så topp tre? Reign over me, Higher och Restless. Det där kommer dock att ändras med tiden …
Low spirits & fireworks släpptes det 13 september.
Kyles Tolone
Eric A. Pulverich (sång, gitarr)
Johann Giertz (bas)
Daniel Mau (gitarr, synthesizer)
Jan Fischer (trummor)