2019 har kickat i gång ordentligt när det gäller musik.
Här är en ny AOR-pärla från AOR Heaven: Wake The nations platta Heartrock.
Under 2012 bestämde sig bandet Human Temple att ta en paus. Risto Tuominen frågade då Janne "Gekko" Granfors och Kalle Saarinen från bandet om de ville hjälpa honom med hans soloplatta. Även Tuomas Pelli fick frågan.
Då var planen att de skulle spela in låtar till Tuominen, bara för att han ville ha dem själv. Det skulle dock vara kvalitet på låtarna.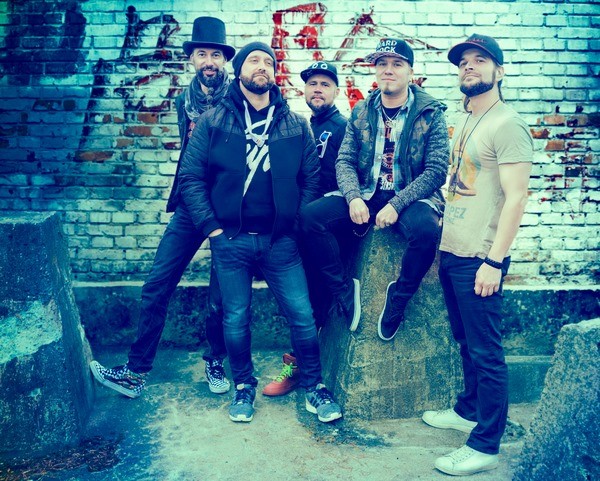 Men snart hade allting växt och så var Wake The Nations-projektet fött. Debutalbumet Sign of heart släpptes 2015 och under den första veckan nådde Wake The Nations topp 50 på den finska albumlistan.
Under två år har Wake The Nations jobbat med låtarna på uppföljaren och nu finns Heartrock här.
No mercy
Tattooed girl
Midnight lovers
All my life
Fallen angel
Now you're gone
New day
Flames
Somehting in your eyes
Higher
This is over
Oj! Det här är en platta som är fullmatad med hjärtformade melodiösa rocklåtar från Finland! Det är så skönt att man nästan börjar skruva på sig. Det är så melodiöst att man knappt vet på vilket ben man ska stå på. Dessutom får vi givetvis sköna gitarriff och ännu skönare refränger på låtarna som doftar 1980-tal.
Det här är ingenting annat än magi! Det här kan vara det bästa jag har hört från Finland sedan One Desire släppte sin debutplatta 2017 … och det säger inte lite
Det går egentligen inte att välja ut några favoriter här. Det här är klass från början till slut. Men … topp tre? Va fan! Det får bli Midnight lovers, Now you're gone och Flames. Det känns dock väldigt fel. Detta är verkligen en kanonplatta där man njuter av varenda låt. Heartrock kommer att tillhöra de bästa plattorna från 2019. Så enkelt är det att summera det här.
Och det är inget dåligt gäng som Wake The Nations har tagit hjälp av för att göra plattan. Exempelvis så har Sören Kronqvist (Joe-Lynn Turner, One Desire) och Thomas Wikström (Therion) hjälpt till med låtskrivandet. Erik Mårtensson (Eclipse, W.E.T) har stått för mixing and mastring. Bland producenterna finns Ilkka Wirtanen (Reckless Love, The Nights).
Heartrock släpptes den 25 januari 2019.
Wake The Nations
Krister Stenbom (sång)
Risto Tuominen (gitarr)
Janne "Gekko" Granfors (bas)
Jori "Jorge" Tojander (keyboards)
Tuomas Pelli (trummor)