The Dogs gör som de brukar göra för att sparka i gång ett nytt år.
De skickar ut en ny platta tidigt i januari.

Nu får vi Before brutality.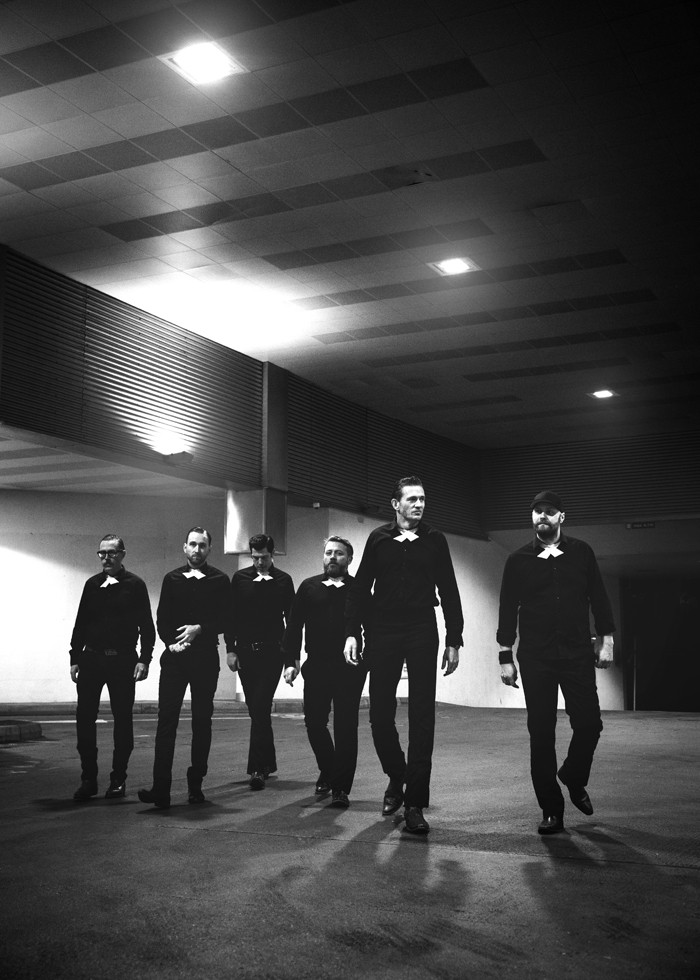 The Dogs har ett helt gäng med vassa plattor under bältet. Ja, varenda platta sedan starten har varit bra. Enligt IFPI Norway var dessutom The grief manual det bäst säljande vinylalbumet i Norge 2018.
Set yourself on fire and follow the smoke (2012)
The tears are voodoo (2014)
Black chameleon prayer (2015)
Swamp gospel promises (2016)
Death by drowning (2017)
The grief manual (2018)
Before brutality (2019)
Det är en skön tradition som Kristopher Schau, Mads Martinsen, Roar Nilsen, Henrik Gustavsen, Kenneth Simonsen och Stefan Høglin har. Vem vill inte ha en riktigt bra punkplatta så fort det meningslösa julstöket är över?
The Dogs fixar det som vanligt – och då har musikåret får en bra start. Dessutom är det här ett pålitligt gäng även när det handlar om vad de skickar ut. De krånglar inte till det för mycket utan de ger oss garagepunk som det är fart i.
Det här är ett band som jobbar hårt för att inte förändras och så här säger Kristopher Schau i ett pressutskick:
First of all I hope that we still sound like us. It's this kind of music and these types of songs that we like, and so does the people who come to see us – praised be – meaning if you're looking for progress and "artistic development", you have to look somewhere else.
Det händer för ofta att band gör en superplatta för att sedan snubbla in på något annat spår. The Dogs vill inte göra det. Oslobandet vill hålla sig inom sin egen sfär och i stället bara försöka göra så bra låtar som möjligt på sitt sätt.
Då kan man också se Before brutality som en fortsättning på The grief manual från 2018.
Let's start a riot
Lord knows the fiction has worn out
Who's gonna pay
Suicidal appetite
There won't be an encore
No pleasant surprise
Let the barrel rest my head
At the birth of a song
The end has begun
Tried to borrow some colours off your rainbow
Det finns dock en skillnad. Before brutality är en lite argare platta. Det betyder också att det är energiskt och fartfyllt. Det är det redan från början med Let's start a riot. Det är ett jäkla drag och när orgeln kickar in så är det här en kalasstart.
Och det är just den där orgeln som gör att The Dogs lyfter lite extra. Fast det är väl självklart att det här bandet handlar om så mycket mer än så. Det är oputsat och stökigt. Det är snabba gitarrer, ännu snabbare trummor och vi får ett så snabbt gung att man knappt hinner vrida sig åt vänster förrän man har tappat takten.
Dessutom ligger sångaren Kristopher Schau inne med en lysande punkröst. Det känns sådär underbart skönt ilsket när han driver i gång låtarna. Det fungerar lika bra vid de få tillfällena som The Dogs drar ned på tempot. Då får man nästan en del Nick Cave-vibbar.
Det är bara konstatera att The Dogs återigen har kickat i gång ett nytt musikår på bästa sätt.
Tack för det!
Topp tre? Lord knows the fiction has worn out, The end has begun och Let the barrel rest my head. Fast det finns fler som man inte får missa …
Before brutality släpps den 7 januari.