När The Menzingers släppte Hello exile 2019 så tillhörde den plattan det årets absolut bästa släpp.
För någon månad sedan var punkbandet tillbaka – och återigen blev det en makalöst fin platta.
5/5
Artist:
THE MENZINGERS
Albumtitel:
SOME OF IT WAS TRUE
År:
2023
Genre:
PUNK
Skivbolag:
EPITAPH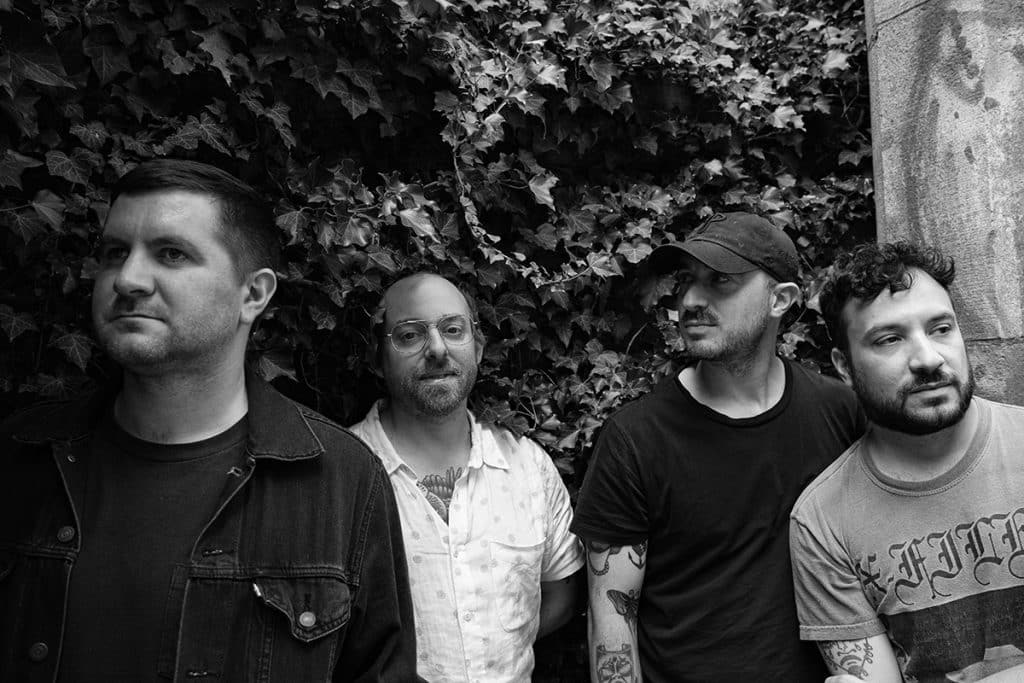 Alltså, när det kommer till en viss typ av musik så blir jag ta mig tusan knäsvag. Så fort det blir punk som blandas med alternativ rock ellerr kanske lite folkrock så börjar jag att flina.
Så när The Gaslight Anthem, Frank Turner och inte minst The Menzigers släpper något nytt så vill man vara först i kön för at höra vad de har hittat på – fast nu väntade jag in vinylen av det amerikanska punkbandet som nu har en åtta album stark diskografi.
A lesson in the abuse of information technology (2007)
Chamberlain waits (2010)
On the impossible past (2012)
Rented world (2014)
After the party (2017)
Hello exile (2019)
From exile (2020)
Some of it was true (2023)
Att det skulle bli en bra platta var liksom ingen överraskning. Singlarna inför albumsläppet har varit urstarka – och det är även resten av låtarna.
Hope is a dangerous little thing
There's no place in this world for me
Nobody stays
Some of it was true
Try
Come on heartache
Ultraviolet
Take it to heart
Love at the end
Alone in Dublin
High low
I didn't miss you (until you were gone)
Running in the roar of the wind
Det här är väl egentligen inga konstigheter. Den som hörde Greg Barnetts soloplatta Don't go throwing roses in my grave (2022) eller The Menzingers förrförra platta lär känna igen sig.
Written over the last two and a half years in hotels, backstages, basements, and rehearsal rooms and recorded during a life-changing retreat down south, Some of it was true is the most realized version of what we set out to do when we started this band 17 years ago – have fun and be ourselves.

Greg Barnett
Formulan är densamma. Det är lika stora delar punk som alternativ rock. Det är alternativ rock med punkvibbar om man vill vända på det. Det är helt enkelt hur skönt som helst – och det här är dessutom en platta som växer och växer.
Några låtar – som exempelvis de magiska Hope is a dangerous thing och There's no place in this world for me – fastnar efter några sekunders lyssning. När det dessutom är plattans två första låtar så är starten helt enkelt magnifik.
Andra låtar, som kanske Nobody stays, Take it to heart och titelspåret Some of it was true, kan kräva både en och två lyssningar. Fast jag gillar det. Jag gillar det skarpt. Det betyder egentligen bara en sak – och det är att plattan lever längre. Man upptäcker ju lite nya saker på vägen – och gitarrsoundet, trummorna, gunget och inte minst Barnetts röst är lysande till den här typen av punk – fast det visste vi ju sedan tidigare.
Sedan varierar sig The Menzigers en del. Visst, tempomässigt är det kanske inte de snabbaste punklåtarna som någonsin har gjorts, men det gör absolut inget. Det blir ändå fart i vissa spår och i andra drar de ned på tempot och med tanke på hur mörkt det har blivit i Sverige så fungerar de låtarna hur bra som helst. Dra i gång Come on heartache eller I didn't miss you (until you were gone) en sen kväll och bara njut! Mörkt, känslosamt och alldeles underbart.
Sedan är det ju inte heller helt fel att man får små Oasis-vibbar i Try och Alone in Dublin … eller att det blir ett extra catchigt sound i den härliga Ultraviolet.
För mig råder det inga tvivel efter att ha kört plattan på repeat under en tid. Some of it was true tillhör årets bästa album.
Topp tre … får blir topp sex! There's no place in this world for me, Come on heartache, Hope is a dangerous little thing, Running in the roar of the wind, Love at the end och Alone in Dublin.
The Menzingers
Greg Barnett (sång, gitarr)
Tom May (gitarr, keyboards)
Eric Keen (bas)
Joe Godino (trummor)