Ryssland har valt att invadera Ukraina.
Det är krig i Europa.
Musik och nöje känns väldigt långt bort, men Andy And The Rockets får vara i gång under en stund – för vilken jävla singel de har släppt!
5/5
Artist:
ANDY AND THE ROCKETS
Albumtitel:
GHOST IN THIS TOWN
År:
2022
Genre:
ROCK
Skivbolag:
VALLEY MUSIC DALAPOP

Ibland kan musik kännas så litet. Ibland kan det också vara räddningen så att man kan drömma sig bort en stund, men att skriva om musik när det är krig i Europa känns faktiskt inget vidare. Folket i Ukraina kämpar för sitt land och för sin frihet. De kämpar för sin överlevnad.
Jag gör ett kort undantag när det är Andy And The Rockets som släpper sin nya fantastiska singel Ghost in this town.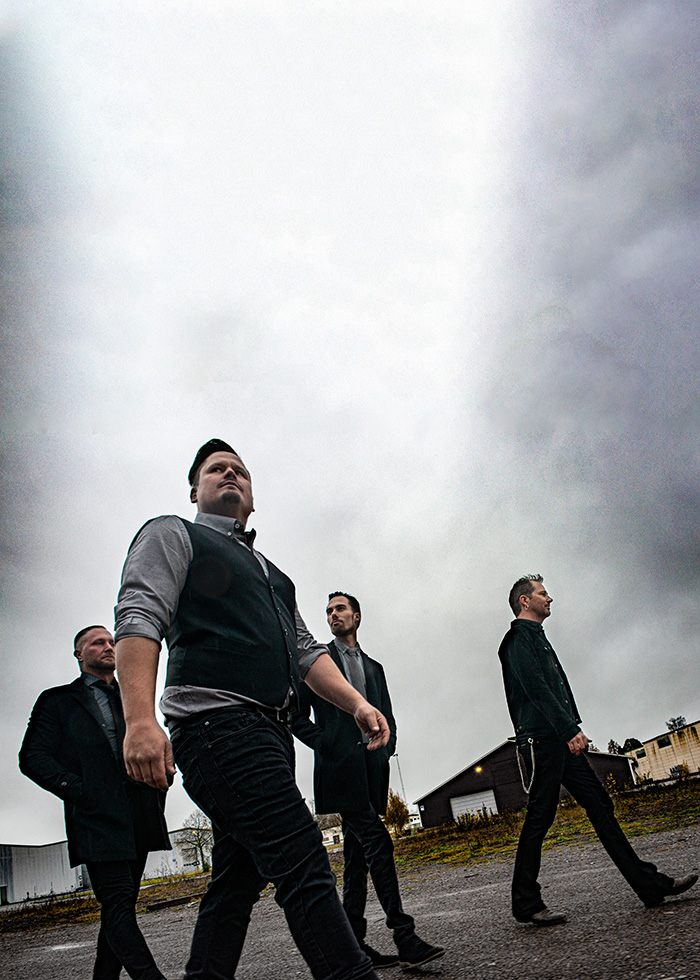 Andy And The Rockets är ett svenskt rockband med ett sound som kombinerar nutidens rock med klassisk rock 'n' roll. Bandet inspireras av legender som Elvis Presley, Johnny Cash och Rolling Stones, men influeras också av band som Guns N' Roses, Mötley Crüe och Airbourne. Detta tillsammans resulterar i en modern rockshow, med sporadiska blickar tillbaka till 60-talet!

Från Andy And The Rockets biografi
När Andy And The Rockets, som bildades 2012, släppte Hot black desert skrev jag att bandet aldrig har låtit bättre.
Det var inte fel då för det är en grym låt – fast jag hade ändå fel. De hade mer i sig – och då blir det samma sak denna gång: Andy And The Rockets har aldrig låtit bättre än vad de gör med nya singeln Ghost in this town. Det här mörkare och rockigare soundet passar dem hur bra som helst.
Det är lite mer fart denna gång. Ja, det är en riktigt fet rocklåt som skickar ut Mötley Crüe-vibbar. Det blir mycket gitarrer och feta trummor. Ja, det blir glam rock/hair metal denna gång … och vilket underbart drag! Vilken refräng! Vilken låt det blir när Andy And The Rockets speglar resan mellan hopp och förtvivlan när man försöker att lägga något bakom sig, men det inte riktigt går efter det är en själv som är problemet.
Om någon har sett tv-serien Peacemaker så bjuds det på en hel del klassisk och grym rockmusik där. Den här låten hade gjort sig hur bra som helst där även om Ghost in this town är helt ny.
Andy And The Rockets
Andreas Forslund (sång, gitarr)
Robin Lagerqvist (gitarr)
Filip Westgärds (bas)
Max Marcusson (trummor)