Kiefer Suntherland är tillbaka med ny musik.
Nu ger han ut sin tredje fullängdare: Bloor street.
4/5
Artist:
KIEFER SUTHERLAND
Albumtitel:
BLOOR STREET
År:
2022
Genre:
COUNTRY
Skivbolag:
COOKING VINYL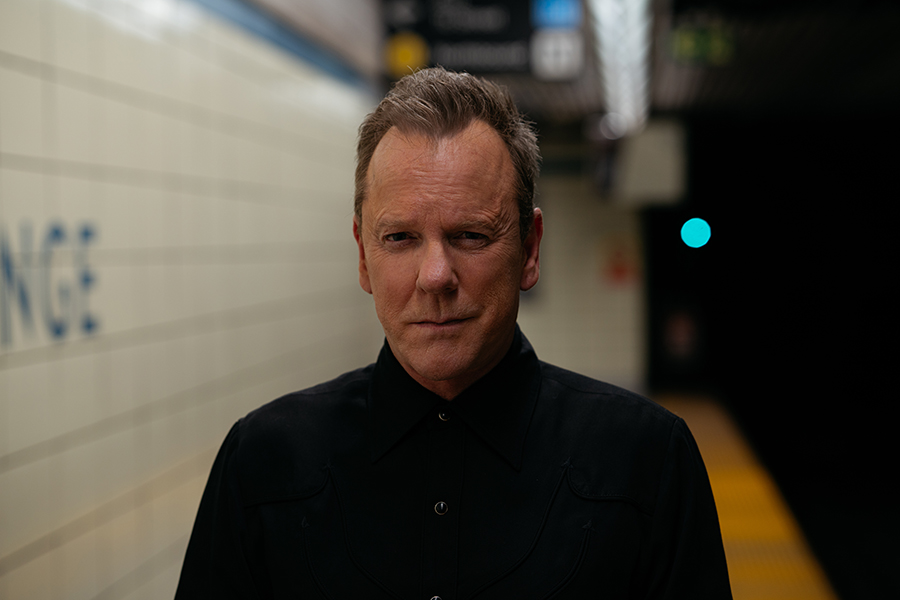 Han har visat det under fler år nu. Kiefer Sutherland, som har varit med i filmer som Stand by me, The lost boys, Young guns, På heder och samvete, De tre musketörerna och inte minst i tv-serien 24, är mer än en skådis. Han är även en duktig musiker som kan snickrar ihop riktigt bra låtar – och nu gör han det på sin tredje fullängdare.
Down in a hole (2016)
Reckless & me (2019)
Blood street (2022)
Sutherland gjorde succé med Reckless & me-plattan som blev det nästa bäst säljande countryalbumet i UK 2019 så då undrar man om han kan upprepa det?
Bloor street
Going down
Two stepping in time
So full of love
County jail gate
Goodbye
Lean into me
Chasing the rain
Nothing left to say
Set me free
Down the line
Svaret på frågan ovan är ett rungande ja! Kiefer Sutherlands tidigare plattor har absolut varit bra, men nu tar han upp det en "notch". Låtarna känns lite starkare överlag.
Writing and recording this album was a unique experience given the pandemic and subsequent restrictions that followed. I found myself afforded time like I had never experienced before, which allowed me to not only reflect upon my life and what I see for the future, but afforded me the time to write about it. Music, whether touring or recording, has always been a personal extension of storytelling for me.

Kiefer Sutherland
Sutherland har country i blodet, och han har en gång i tiden jobbat som cowboy och han har även drivit en ranch, och det blir det givetvis även denna gång. Det är fortfarande country, men precis som tidigare så blir det en hel del heartland rock-känsla i Sutherlands låtar. Sutherland gör det bara lite mer denna gång – och det få i alla fall mig att dra på smilbanden.
Sutherland inleder Blood street med titelspåret – och det är en härlig countryballad där han sjunger om sin uppväxt i Toronto. För Sutherland är det en stad som alltid kommer att finnas i hans hjärta.
Sedan väljer Sutherland att variera sig. Det blir låtar som är country, det blir mjukrock och det blir till och med någon låt där det blir blueskänsla.
Man fastnar lite extra vid några låtar. Redan nämnda titelspåret är definitivt en av dem. Going down, som är mjukrock där det även blir lite orgelsound, är en andra och en tredje är So full of love. Sicket underbart härligt soft gung som Sutherland ger oss här – och hans historieberättande är som vanligt lätt att fastna för. Då blir även County jail time en favorit. Här blir det en countrylåt där Sutherland berättar om en yrkeskriminell som inte kan hålla sig utanför fängelset.
Och det finns mer … Nothing left to say, Lean into me och Chasing the rain är även det riktigt sköna låtar från skådisen som snart borde vara lika stor som artist.
Topp tre? Bloor street, Going down och So full of love.