I pressutskicket inför Transport Leagues albumsläpp av Kaiserschnitt beskrivs bandet som om att de kör ute på motorvägen i full gas.
Det stämmer bra.
Man kan lägga till att de gör det utan bromsar!
4/5
Artist:
TRANSPORT LEAGUE
Albumtitel:
KAISERSCHNITT
År:
2021
Genre:
METAL
Skivbolag:
MIGHTY MUSIC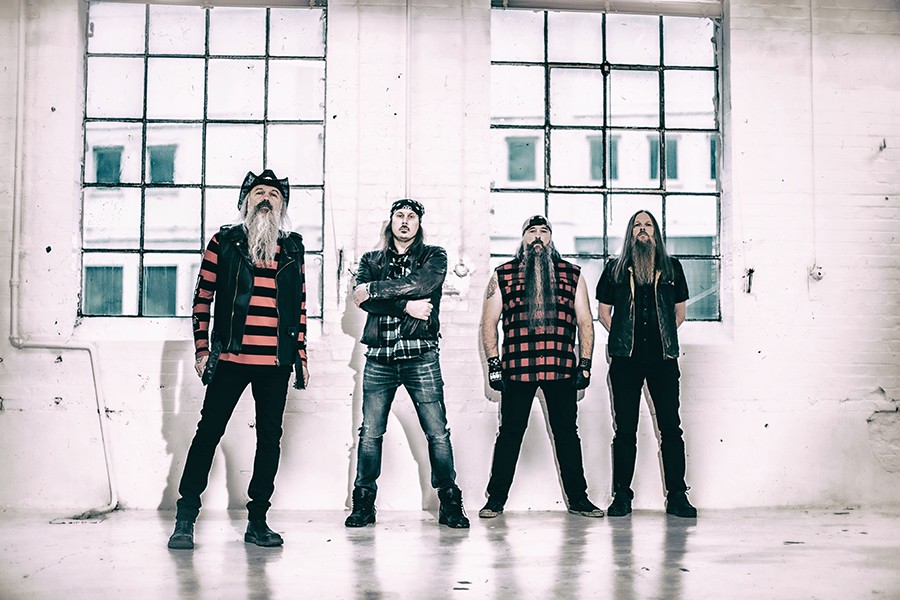 Det svenska metalbandet Transport League bildades 1994 och de har levererat några käftsmällar till album:
Stallion showcase (1995)
Superevil (1997)
Satanic panic (2000)
Multiple organ harvest (2003)
Boogie from hell (2013)
Napalm bats & suicide dogs (2015)
Twist and shout at the Devil (2017)
A million volt scream (2019)
Kaiserschnitt (2021)
På Kaiserschnitt blir det elva spår – och det blir ett jävla drag när Transport League skickar ut sin groove metal.
Atomic
Criminal energy
Me the cursed
Nailsober
Titty coma status
Kaiserschnitt
March, kiss, die
Sound
Autumn moon
Death klinik
Unburden woes
The 11 tracks breathe a lot of live-take energy and with some moody breakdown tracks as well. The album has a Transport League signature all over!

Tony Jelencovich
Transport League tog även in ett par vänner för att krydda plattan lite extra.
Det är Sal Abruscato (ex-Type O Negative, A Pale Horse Named Death) som finns med på March, kiss, die – och då blir det tungt samtidigt som det svänger – och Christian Sture (Heal) som finns med på titelspåret Kaiserschnitt som nästan känns brutalt!
Det är en jävla energi här!
Det fullkomlingt sprutar adrenalin när plattan kickar i gång med Atomic och Criminal energy, men samtidigt är det en grymt skön groove. Det blir liksom inte "bara" ös och ännu mer ös – även om det givetvis finns en hel del av den varan också …
Det är dock inte plattan i botten hela tiden. Sound är tung som tusan, men går i ett mellantempo och det är en riktigt skön låt trots att den känns både arg och retfull.
Me the cursed är något helt annat – till en början. Det börjar soft, men sedan blir det bra tryck i låten innan den lugnar ner sig igen. Det är något visst med sådana där låtar där tempot varierar på det sättet.
Med Nailsober överraskar Tranpsort League i några sekunder. Det börjar med någon vissling som hade gjort Scorpions glada, men sedan trycker de på igen och det blir båltungt precis som det är på Death klinik och de sista låtarna.
Topp tre? March, kiss, die, Criminal energy och Death klinik.
Transport League
Tony Jelencovich (sång, gitarr)
Peter Hunyadi (gitarr)
Dennis Österdal (bas)
Mattias Starander (trummor)