Här kommer en riktigt skön rock 'n' roll-platta.
Det är Hot Breaths debutalbum Rubbery lips som ser till så att hela rummet börjar gunga!
4/5
Artist:
HOT BREATH
Albumtitel:
RUBBERY LIPS
År:
2021
Genre:
ROCK
Skivbolag:
THE SIGN RECORDS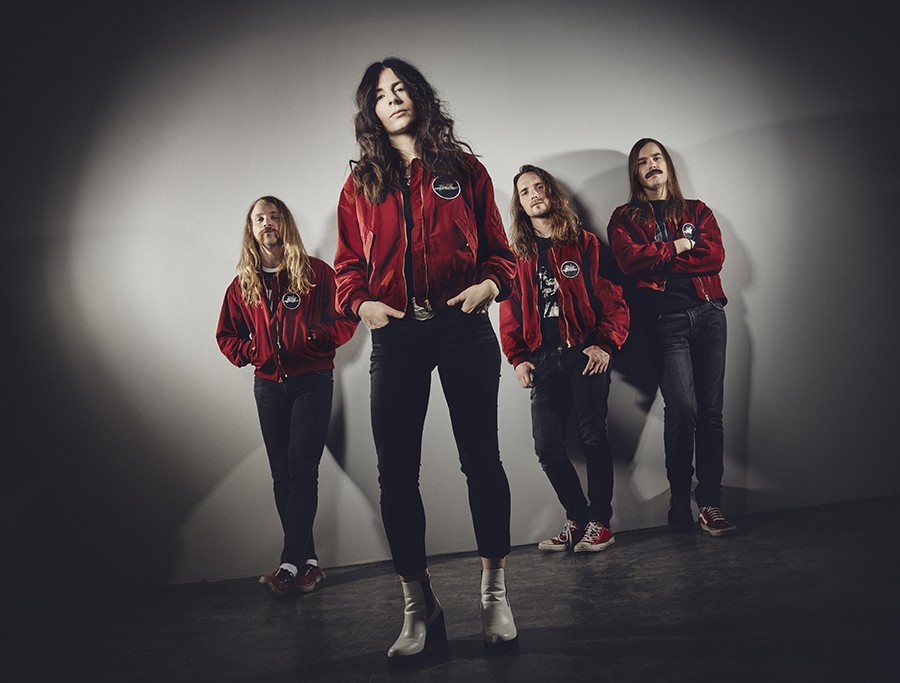 Hot Breath bildades 2018 av tidigare medlemmar i Honeymoon Disease, Hypnos och Grand. När de skulle göra musik tillsammans så skulle det bli tung rock 'n' roll plus att de tog med sig vad de hade gjort tidigare. Det mynnade ut i en självbetitlad EP som släpptes 2019.
Och nu är det alltså dags för ett nytt släpp. Nu får vi debutalbumet Rubbery lips.
Right time
Magnetic
Last barang
What you're looking for, I've already found
Who's the one
Adapted mind
Turn your back
One hit (to the body)
What to do
Bad feeling
Oj, detta är skönt alltså! Hot Breath, med Jennifer Israelsson i spetsen, ger oss ett grymt skönt sound.
Det är inget krångel.
Det är opolerat.
Det är catchigt.
Det är lite retrokänsla, men samtidigt är det fräscht.
Då blir det högenergisk rock 'n' roll som går i spåren av The Hellacopters – och ja, då är Hot Breath hemma.
Topp tre? Det är en jämn skiva där alla låtar är bra, men det får bli Bad feeling, Right time och One hit (to the body).
Hot Breath
Jennifer Israelsson (sång, gitarr)
Karl Edfeldt (gitarr)
Anton Frick Kallmin (bas)
Jimmy Karlsson (trummor)